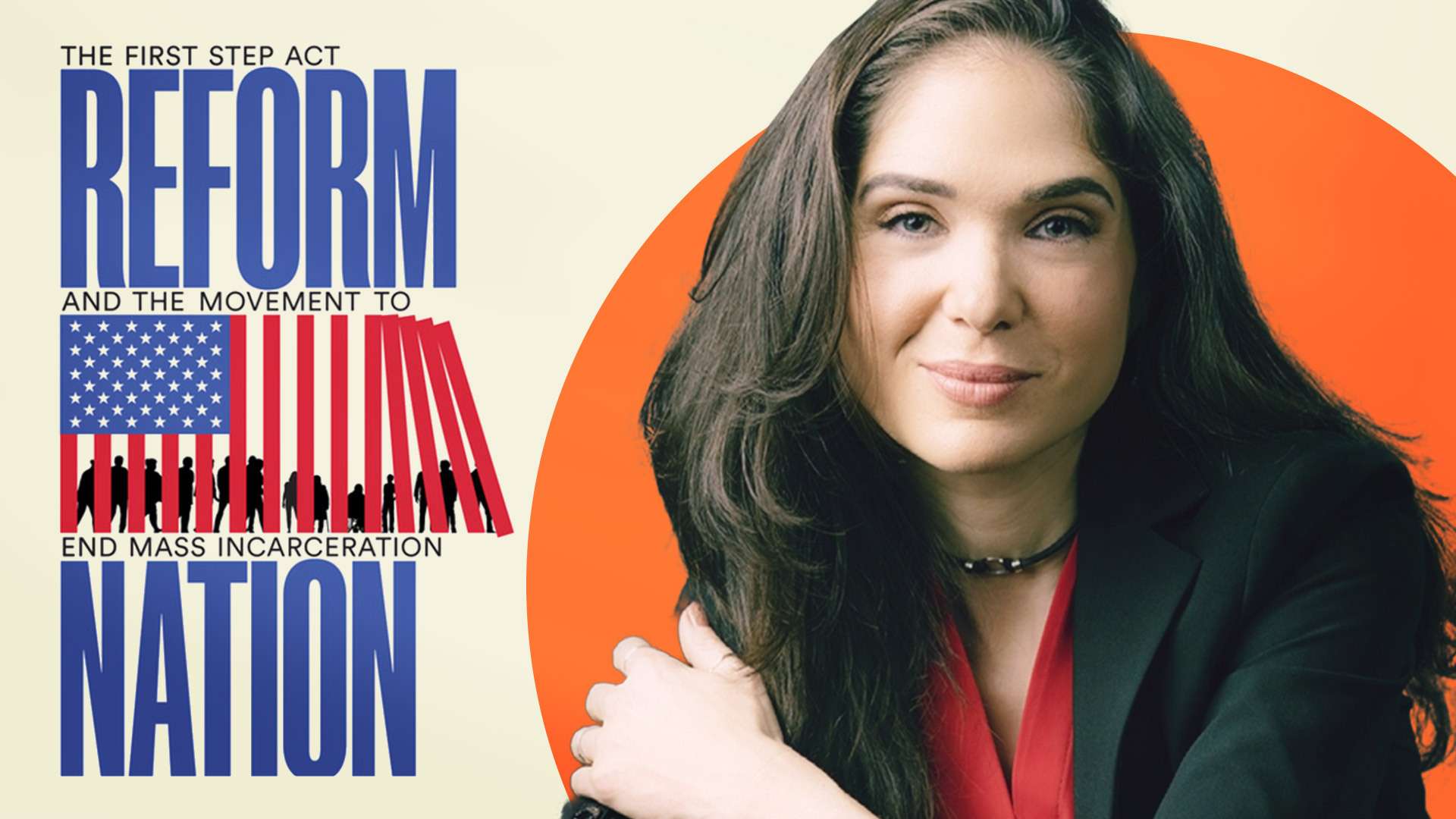 My guest today is Colleen Eren, a sociologist at William Paterson University in my favorite state in the country, New Jersey. She's also the author of the fantastic new book Reform Nation: The First Step Act and the Movement To End Mass Incarceration.
Signed into law by Donald Trump in 2018, the First Step Act is one of the few major reforms in the past 50 years aimed at reducing federal prison time and post-incarceration stigma and recidivism. The legislation was championed by the president's son-in-law Jared Kushner, whose father had served time for tax evasion and witness tampering, and celebrities such as Kim Kardashian and Alyssa Milano. It also drew major support from philanthropic foundations all over the political and ideological spectrum. It's a great case study of how political change actually gets done. 
Eren's book is a masterful account of how grassroots activism on a cause that very few people really cared about blossomed into a win for not just better treatment of people convicted of certain crimes but a better use of tax dollars. She blends original interviews with major players in the reform movement with great storytelling and a sociological framework that illuminates the complexities of all reform efforts.
This is a wide-ranging discussion that also covers my time back in the 1980s when I ghostwrote an advice column for Alyssa Milano, who really played a major role in helping the First Step Act become law, at the late and unlamented magazine Teen Machine. We talk about what it's like being a libertarian-leaning academic—which Eren is—in today's universities and the value of the oft-maligned discipline of sociology as a framework for understanding who we are as a society. And, of course, we talk about what, if anything, might come next in criminal justice reform. As its name implies, the First Step Act was supposed to be the start of something, not its final triumph.
Today's sponsors:
BetterHelp. Are you at your best? Working with a therapist can help you get closer to the best version of you—because when you feel empowered, you're more prepared to take on everything life throws at you. If you're thinking of giving therapy a try, BetterHelp is a great option. It's convenient, flexible, affordable, and entirely online. Just fill out a brief questionnaire to get matched with a licensed therapist, and switch therapists anytime for no additional charge. If you want to live a more empowered life, therapy can get you there.
The Best of Reason Magazine. Every Tuesday, listen to a curated selection of some of the best writing from Reason, read aloud to you by a robot voice modeled on Editor in Chief Katherine Mangu-Ward.