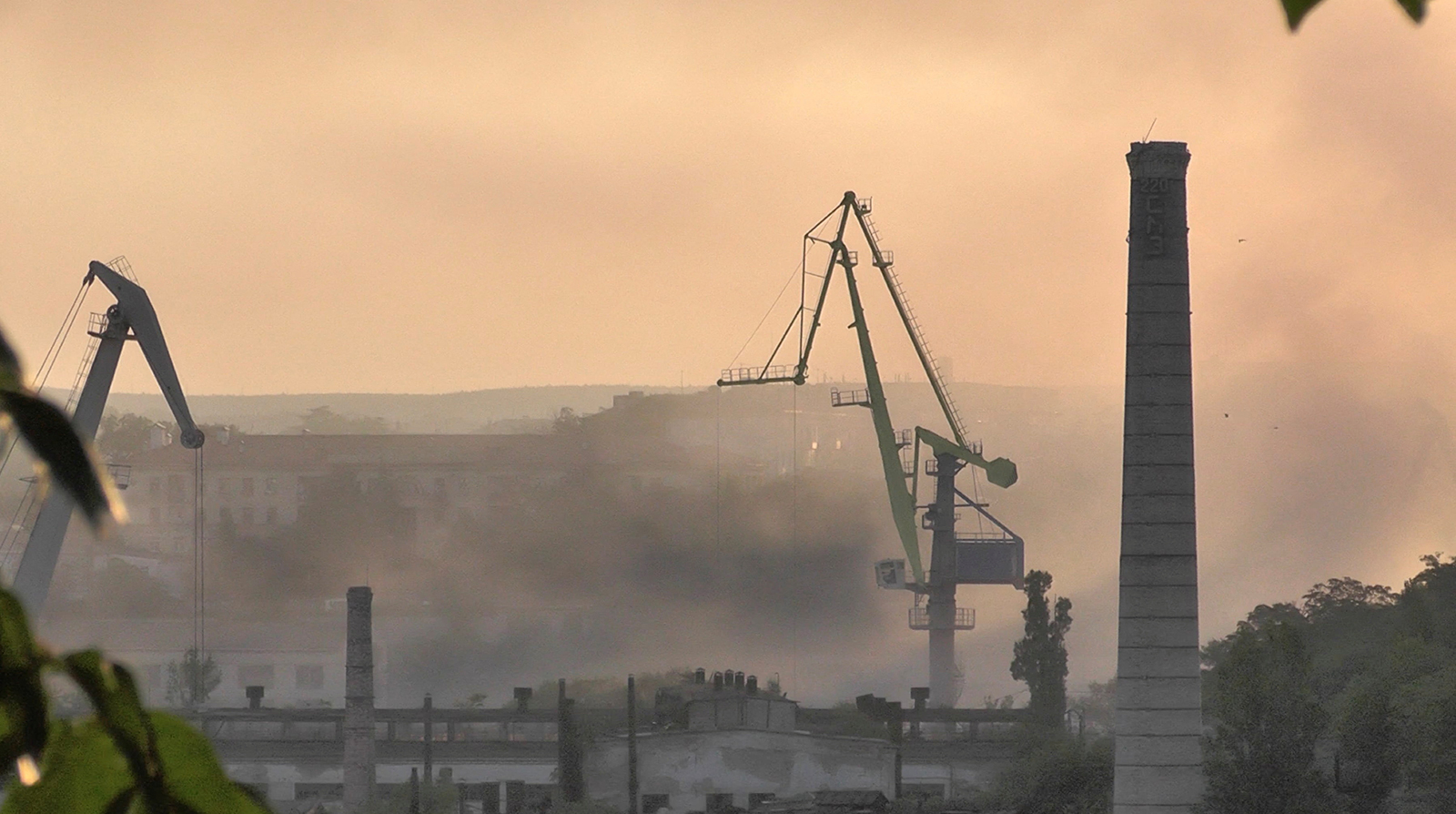 Ukraine identified the ships hit in its attack against a Russian naval base in occupied Crimea, claiming the vessels are beyond repair.
The attack early Wednesday morning in Sevastopol, the largest city in Crimea, marks Ukraine's most ambitious strike on the port since the war began and comes as Kyiv steps up missile and drone strikes on the peninsula.
On Wednesday, Andrii Yusov, a representative of the Defense Intelligence of Ukraine, said the landing ship Minsk and the submarine Rostov-on-Don had been destroyed in the attack. Both had been undergoing repairs at the time.
Speaking to Ukrainian media, Yusov called the destruction of the landing ship an "irreparable loss" to the Russian sea fleet, because, as he claimed, Russians do not produce such ships any longer. He added that the Defense Intelligence doesn't want to get into the details of what weapon was used to hit the shipyard, but that the demilitarization of occupied Ukrainian territories is underway. 
CNN cannot independently verify Ukraine's claims.
Some context: In recent weeks Ukraine has focused its efforts on Crimea, which was illegally annexed by Russia in 2014, and is a strategically vital logistics hub for Russia's war effort due to its location on the Black Sea.
Kyiv insists its strikes on naval bases and vessels in Crimea are an integral part of their counteroffensive strategy, intended to isolate the peninsula and make it more difficult for Russia to sustain its military operations on the Ukrainian mainland, a Ukrainian source familiar with the strategy told CNN.
Read more here.