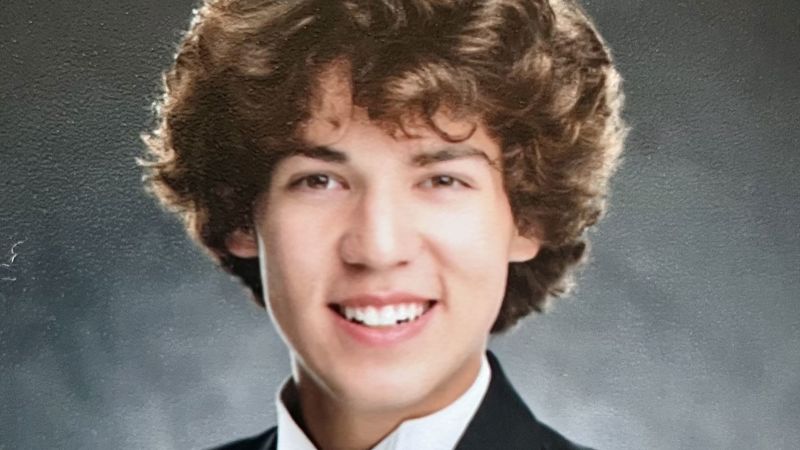 An 18-year-old who just graduated high school in Louisiana has been missing for two days after going overboard a boat in the Bahamas during a graduation celebration, school officials said.
Cameron Robbins was on a senior trip after graduating from University High Lab School in Baton Rouge, when he fell off the boat Wednesday evening, a spokeswoman for Louisiana State University told CNN.
Robbins was described as a "fierce competitor" by his high school baseball coach, Justin Morgan, who told CNN the teenager was both a third baseman and pitcher on the team.
"Cameron is a kid who is truly loved by his teammates, coaches, teachers and fellow classmates," Morgan told CNN. "He is a fierce competitor on the baseball field. He is a hard worker both on and off of the playing field."
Morgan said the school community has been struggling since hearing the news of Robbins' disappearance.
"Our thoughts and prayers have been and will remain with the Robbins family during this time," he said.
The high school is operated under the university's College of Human Sciences and Education. Robbins attended the school for all 13 years of his education, director Kevin George told CNN affiliate WBRZ.
"That's a special kid that's been here throughout his entire educational career. He's an athlete, great kid, great smile, great head of hair. Just one of the kids you're so proud of when they cross the stage," George said.
"The kids reached out to us wanting to know, could they do a prayer circle? Obviously we agreed. We really appreciated their leadership in this trying time," he continued.
The US Coast Guard has been assisting in the search with the Royal Bahamas Defence Force team, the coast guard tweeted on Thursday. The agency added that Robbins is believed to have fallen overboard from a sunset cruise near Nassau.
CNN has reached out to the Royal Bahamas Defence Force and the Royal Bahamas Police Force.
CNN's Aya Elamroussi contributed to this report.