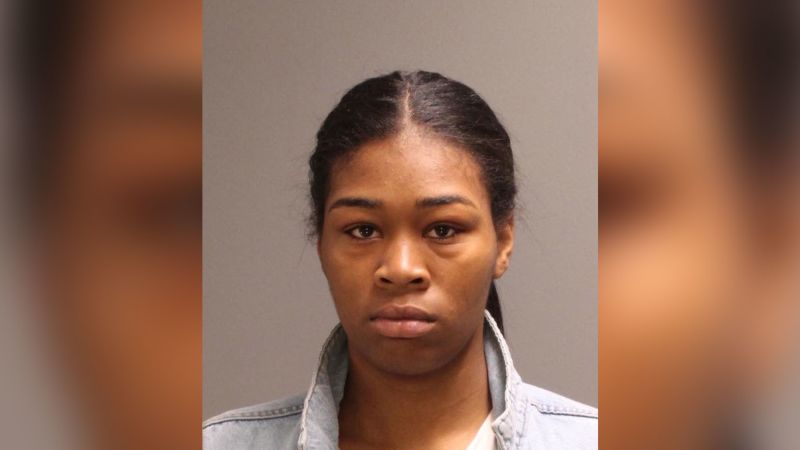 A 21-year-old woman faces four felony charges after Philadelphia authorities accused her of helping two at-large inmates escape a correctional facility.
Philadelphia police arrested and charged Xianni Stalling with criminal conspiracy, escape, hindering apprehension and criminal use of a communication facility, the Municipal Court of Philadelphia County's criminal docket shows.
US Marshals arrested Stalling Wednesday in Philadelphia and she was arraigned early Thursday, CNN affiliate WPVI-TV reported. The municipal court set her bail at $500,000, court records show.
A public defender representing Stalling did not immediately respond to CNN's request for comment.
Ameen Hurst, 18, and Nasir Grant, 24, broke out of the Philadelphia Industrial Correctional Center Sunday night through a "deliberately cut" hole in the holding facility's recreation yard fencing, according to the Philadelphia Department of Prisons.
The men had been missing for nearly a full day before the facility's staff noticed.
Police said the fugitives, one of whom has been charged in relation to several homicides, had not been captured as of Thursday. The Philadelphia Police Department and the US Marshals Service, which described the men as "armed and dangerous," are offering a combined $25,000 reward for information leading to an arrest of either inmate.
Philadelphia police said there is evidence of communication between Stalling and Hurst, and investigators think she aided in the escape, according to WPVI-TV.
Hurst, described as approximately 6 feet tall and weighing 140 pounds, had been held since March 2021 on charges related to four homicides, according to Philadelphia Police Department Deputy Commissioner of Investigations Frank Vanore.
Grant, who is approximately 5 feet, 9 inches tall and about 160 pounds, was in custody on narcotics and gun violations.
The Philadelphia Police Department's Office of Professional Compliance said in a statement it is "actively investigating" the escape, including reviewing security tapes and staffing assignments around the time of the jailbreak.
Investigators are also examining phone calls made by Grant and Hurst prior to their escape from the 1,210-capacity, 56-bed prison, which remains under lockdown until Friday.
CNN's Danny Freeman, Tina Burnside and Geoff Mills contributed to this report.