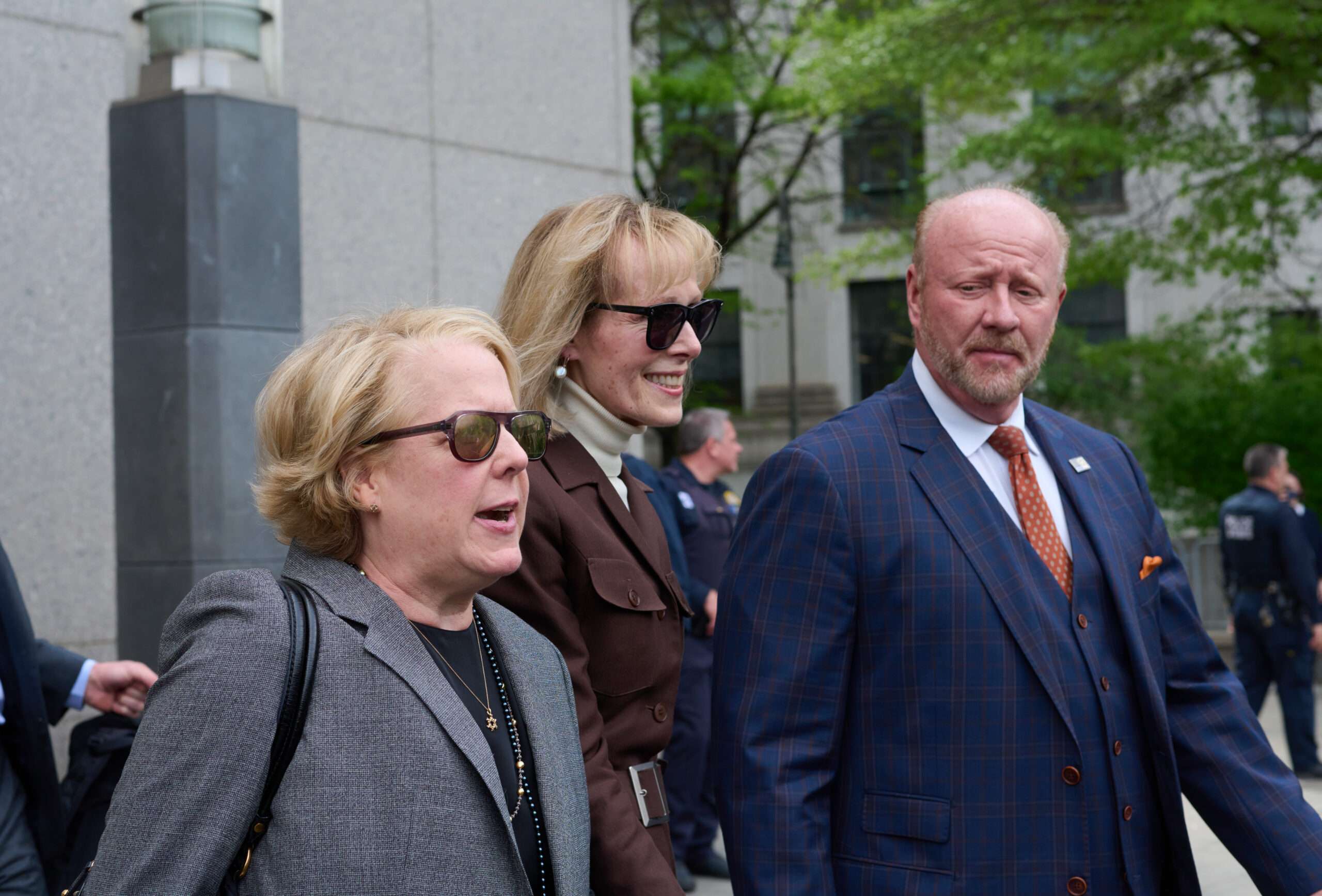 Four years ago, when former magazine columnist E. Jean Carroll first publicly claimed that Donald Trump had raped her in a department store dressing room, she was not sure of the exact date or even the year when that happened. Her account, which described an assault that she said she had suffered more than two decades before, was not supported by direct evidence, eyewitnesses, or a police report. Yesterday a federal jury in Manhattan nevertheless accepted the gist of her accusation, although its $5 million judgment against Trump was based on sexual abuse rather than rape, plus the conclusion that Trump had defamed Carroll by calling her a liar.
Trump's defenders dismissed the verdict as plainly irrational and politically motivated, suggesting that a fair assessment of Carroll's claims was more than could be expected in a city that overwhelmingly favored Trump's opponents in the 2016 and 2020 presidential elections. "In New York you can't get a fair trial," Trump's lawyer, Joseph Tacopina, complained. But there are several explanations for the outcome that do not hinge on assuming the jurors were so biased against Trump that they were determined to side with Carroll, regardless of what the evidence showed.
First, this was a civil trial, meaning the verdict was supposed to be based on a preponderance of the evidence, as opposed to the much more demanding standard of proof beyond a reasonable doubt, which is required for a criminal conviction. The question for the jurors was whether it was more likely than not that Trump had sexually assaulted Carroll.
Second, two of Carroll's friends, journalist Lisa Birnbach and former TV anchor Carol Martin, testified that she had told them about the incident shortly after it happened. In the spring of 1996, Birnbach said, she received a distraught phone call from Carroll, who described a rape that was consistent with the account that she gave in 2019 and during the trial. Martin described a contemporaneous in-person conversation during which Carroll said "Trump attacked me" but did not use the word rape.
Third, two women, both of whom had previously told their stories publicly, testified that Trump had assaulted them, which Carroll's lawyers argued was part of a pattern. In the late 1970s, former stockbroker Jessica Leeds said, she was sitting next to Trump on a flight to New York when he "decided to kiss me and grope me," putting his hand up her skirt. In late 2005, former People magazine reporter Natasha Stoynoff said, she visited Mar-a-Lago while working on a story about Trump's first year of marriage to his current wife, Melania. Stoynoff testified that Trump suddenly pushed her up against a wall and began kissing her, leaving her "flustered and sort of shocked."
Fourth, Carroll's lawyers cited the notorious 2005 tape in which Trump bragged about grabbing women's genitals. "You know, I'm automatically attracted to beautiful [women]," he told Access Hollywood's Billy Bush during that conversation, which came to light the month before the 2016 presidential election. "I just start kissing them. It's like a magnet. Just kiss. I don't even wait. And when you're a star, they let you do it. You can do anything." You can "grab 'em by the pussy," he added. "You can do anything."
Fifth, Trump did himself no favors during a deposition in which Carroll's lead lawyer, Roberta Kaplan, asked him about those remarks. "Well, historically that's true with stars," he said. "It's true with stars that they can grab women by the pussy?" Kaplan asked. "If you look over the last million years," Trump replied, "I guess that's been largely true, not always, but largely true—unfortunately or fortunately." When Kaplan asked if Trump considered himself "a star," he said, "I think you can say that, yeah."
Sixth, Trump insisted that he did not know Carroll, despite photographic evidence that they had met, and his denial of her charges hinged largely on his claim that "she's not my type"—as if he could imagine behaving as Carroll claimed he had with a woman he found more attractive. Kaplan noted that when she showed Trump a picture of Carroll greeting him at a social event in the 1980s, he mistook her for Marla Maples, his second wife. "The truth is that E. Jean Carroll, a former cheerleader and Miss Indiana, was exactly Donald Trump's type," Kaplan told the jury.
Seventh, Tacopina argued that Carroll's accusation, which she first publicly lodged in a 2019 memoir that was excerpted in New York magazine, was financially and politically motivated. But the idea that she had suddenly invented the story to boost sales of her memoir was contradicted by Birnbach and Martin's testimony. And if Carroll's aim was to hurt Trump's prospects as a presidential candidate, you might think she would have made the accusation in 2016. Carroll said she did not initially report the assault because she worried about the consequences of accusing a wealthy and prominent man, which was consistent with the advice that Martin said she regretted giving her at the time. Carroll said she was emboldened to come forward by the #MeToo movement, which is consistent with the timing of her public account.
Eighth, although Trump complains that he was not allowed to present his side of the story, he chose not to take the stand or even attend the trial. Michael Ferrara, one of Carroll's lawyers, emphasized that point toward the end of the trial. "He just decided not to be here," Ferrara told the jury. "He never looked you in the eye and denied raping Ms. Carroll."
The jurors notably did not accept Carroll's characterization of her encounter with Trump as rape, which under New York law requires "sexual intercourse," meaning penile penetration. But they did conclude it was more likely than not that Trump had "sexually abused" Carroll, which involves nonconsensual sexual contact, and "forcibly touched" her, which involves touching "the sexual or other intimate parts of another person for the purpose of degrading or abusing such person, or for the purpose of gratifying the actor's sexual desire."
Tacopina argues that the distinction drawn by the jury makes the verdict "strange." But you can also view it as a sign that the jurors were not as biased against Trump as his supporters claim and that they made a serious attempt to assess the evidence. While Birnbach's testimony supported the rape claim, for example, Martin's testimony was consistent with the characterization on which the jury settled.
Although the jury heard only from Carroll, Leeds, and Stoynoff, nearly two dozen other women have publicly accused Trump of sexual assault or harassment. In light of that history, a fair-minded person might reasonably conclude that he probably did something like what Carroll described, even without the benefit of the evidence presented during the trial.
According to Trump, of course, all of those women are lying. Like every other accusation against him, he says, their stories are part of a long-running Democratic "witch hunt."
Even after a jury concluded that Trump had defamed Carroll by calling her story "a complete con job," "a Hoax," and "a lie," he was undeterred. "I have no idea who this woman, who made a false and totally fabricated accusation, is," he wrote on Truth Social this morning.
"Somehow we're going to have to fight this stuff," Trump added. "We cannot let our country go into this abyss. This is disgraceful."
As usual, Trump conflates the country's fate with his own. But he is right that the verdict against him is further evidence of something disgraceful, although not in the way he means.