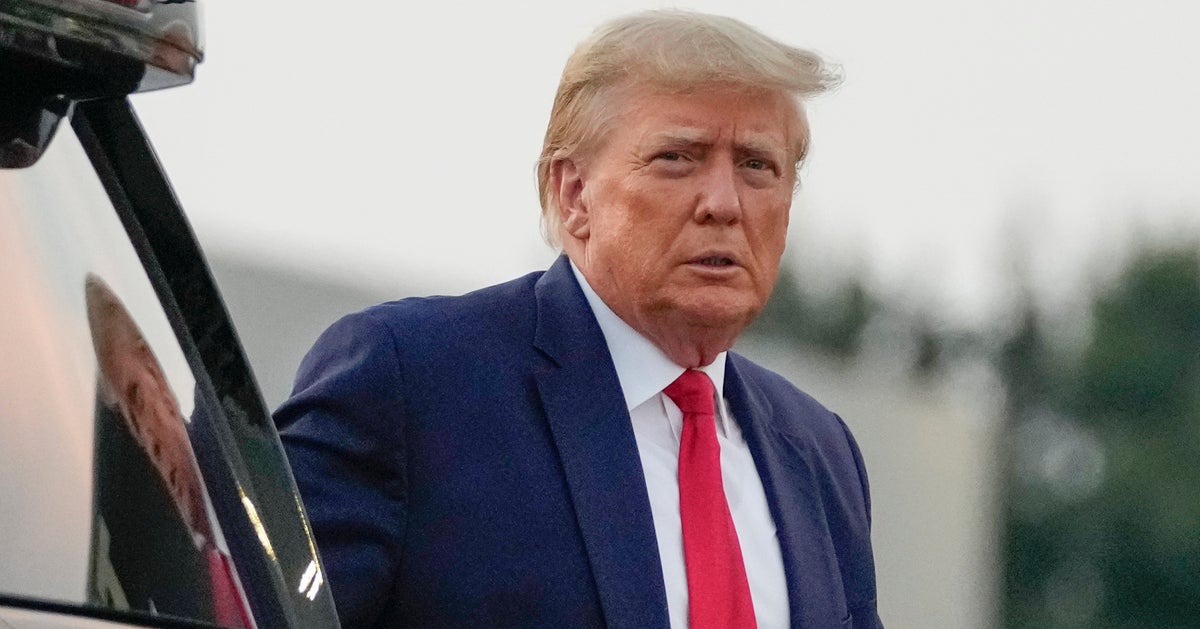 Donald Trump filed a request Monday for Judge Tanya Chutkan to recuse herself from his election obstruction case, claiming she's already "prejudged" his liability in the matter.
Trump, who's known for drawing out his legal battles with complicated pretrial litigation, made the request with Chutkan herself, who's overseen a number of trials against rioters who stormed the U.S. Capitol on Jan. 6, 2021, and has handed down some of their toughest sentences.
In the 25-page filing, Trump's legal team pointed to two comments Chutkan made when sentencing those insurrectionists. Among them is a statement she made last October, saying the rioters demonstrated "a blind loyalty to one person who, by the way, remains free to this day."
The former president's legal team argued that's an attack on Trump.
"The public meaning of this statement is inescapable ― President Trump is free, but should not be," the request claims.
In another remark Trump took aim at in the filing, Chutkan told a Jan. 6 defendant asking for a lighter sentence in December 2021 that "you have made a very good point, one that has been made before ― that the people who exhorted you and encouraged you and rallied you to go and take action and to fight have not been charged." She went on to say that that fact has no bearing on his sentencing and that her opinion on the matter is "not relevant."
Trump's legal team claimed that was akin to her saying she supports charges against Trump.
"There is little doubt that reasonable members of the public 'might,' in viewing Judge Chutkan's statements, believe she has prejudged both the facts pertinent to this case and President Trump's alleged culpability," the filing states.
Chutkan, a federal judge who was randomly assigned to this case brought by special counsel Jack Smith, is likely to deny Trump's request.
In June, an Associated Press review of Chutkan's Jan. 6 sentences found that she stood out as one of the toughest judges overseeing those cases. Of the 11 cases she has presided over, she imposed tougher sentences than those sought by the Justice Department seven times and matched its request four times. She sentenced all 11 defendants to time behind bars.
Trump's subversion case, one of four cases he's been indicted in, is scheduled to go to trial March 4.