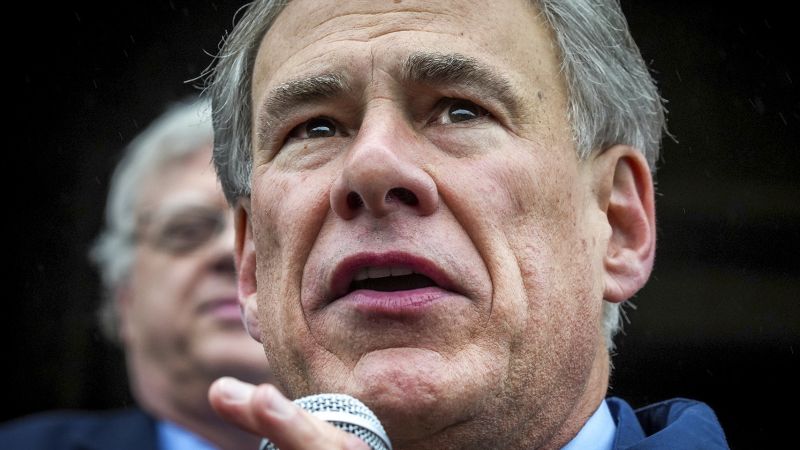 Texas Republican Gov. Greg Abbott on Friday signed into law a ban on gender-affirming care for most minors in the state, making Texas the largest state in the US to place restrictions on transgender youth's access to critical care.
Senate Bill 14 bars health care providers from providing gender transition surgeries, puberty blocking medication or hormone therapies to those under 18 in Texas, with violators at risk of losing their licenses. It takes effect September 1.
The law makes minor exceptions for children who had begun receiving non-surgical gender-affirming care before June 1, 2023, and underwent 12 or more sessions of mental health counseling or psychotherapy six months prior to beginning prescription drug care. Trans youth to whom those exceptions apply can continue their care but must "wean" off from the treatment with the help of their doctor.
Gender-affirming care spans a range of evidence-based treatments and approaches that benefit transgender and nonbinary people. The types of care vary by the age and goals of the recipient, and are considered the standard of care by many mainstream medical associations.
Though the care is highly individualized, some children and parents may decide to use reversible puberty suppression therapy. This part of the process may also include hormone therapy that can lead to gender-affirming physical change. Surgical procedures prohibited under the law, however, are not typically done on children and many health care providers do not offer them to minors.
Some Republicans have expressed concern over long-term outcomes of the treatments. But major medical associations say that gender-affirming care is clinically appropriate for children and adults with gender dysphoria – a psychological distress that may result when a person's gender identity and sex assigned at birth do not align, according to the American Psychiatric Association.
Following the bill's passage in the legislature in May, Lambda Legal, the American Civil Liberties Union, the American Civil Liberties Union of Texas and Transgender Law Center vowed to file a legal challenge to the bill if signed.
Texas lawmakers "are hellbent on joining the growing roster of states determined to jeopardize the health and lives of transgender youth, in direct opposition to the overwhelming body of scientific and medical evidence supporting this care as appropriate and necessary," the organizations said in a statement. "Transgender youth in Texas deserve the support and care necessary to give them the same chance to thrive as their peers."
With Abbott's signature, Texas became the sixteenth state to place restrictions on gender-affirming care for minors this year, joining Nebraska, Florida and Oklahoma who placed their own bans on the books last month. Abbott has taken a strong stance against such care, issuing an order last year that states that medical treatment of transgender minors should be investigated as child abuse. However, a judge has blocked some of the state's investigations.