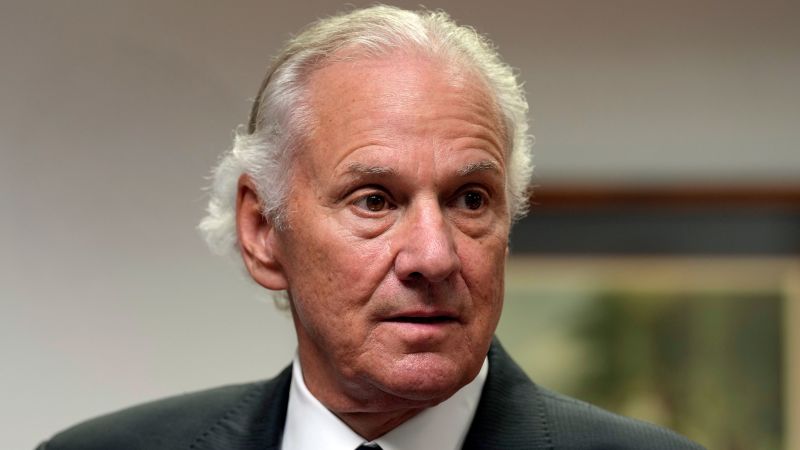 South Carolina's Republican Gov. Henry McMaster has called the state legislature back for a special session Tuesday to continue to work on a bill that would ban most abortions as early as six weeks and other legislation.
"I have called the General Assembly back for an extra legislative session to take up enhanced penalties for illegal gun possession, pass bond reform, protect life, and pass a budget," McMaster said in a tweet on Friday. "The General Assembly has made progress this year, but there is still work to be done."
The General Assembly ended its legislative session on Thursday but had yet to pass Senate Bill 474, otherwise known as the "Fetal Heartbeat and Protection from Abortion Act," which would ban most abortions after early cardiac activity can be detected in a fetus or embryo. Such activity can commonly be detected as early as six weeks into pregnancy, before many women know they are pregnant.
The bill offers exceptions for fatal fetal anomalies, or to prevent the death or "irreversible impairment of a major bodily function" of the mother throughout the pregnancy. It also would allow exceptions up to 12 weeks for cases of rape, incest, or if the pregnant person is under the age of 17.
The legislation passed out of the Republican-controlled state Senate in February but has yet to pass the state House.
South Carolina passed a similar 6-week abortion ban in 2021, but the state Supreme Court struck it down earlier this year, concluding that the state constitution's privacy protections require limits on the procedure to allow women sufficient time to end a pregnancy.
Recent efforts to pass further restrictions on abortion also faltered in April when the state Senate failed to pass the "Human Life Protection Act," which would have banned most abortions in the state, in a 22-21 vote with five women voting against it – including three Republicans. The bill had previously passed in the state House and included exceptions for incidents of rape or incest.
CNN's Veronica Stracqualursi and Rebekah Riess contributed to this report.