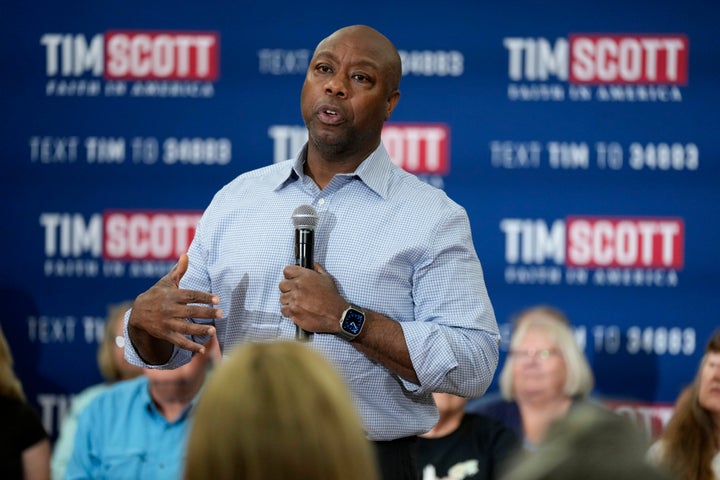 Sen. Tim Scott (R-S.C.) suspended his presidential campaign on Sunday, just days after he failed to gain traction during the third Republican debate.
"I love America more today than I did on May 22nd, but when I go back to Iowa, it will not be as a presidential candidate. I am suspending my campaign," Scott said on Fox News. "I think the voters, who are the most remarkable people on the planet, have been really clear that they're telling me: Not now, Tim."
Scott, the only Black Republican in the Senate, had been a long-shot candidate in the Republican primary, with him frequently polling in the single digits while attempting to undermine former President Donald Trump's overwhelming stronghold on the Republican Party.
He formally launched his campaign in May while it was flush with $22 million cash. This war chest included an earmarked seven-figure digital ad campaign, which was then the largest in the GOP primary.
He promoted his campaign with a focus on what he called "conservative values and God-given rights." This included plans to secure the country's southern border with a complete border wall and to strengthen the resources given to law enforcement overseeing it. He also aimed to expand parents' control of what their children learn in school and limit abortion rights.
Scott, like most of the other GOP contenders, consistently failed to make a dent in the polls, however.
Trust In The Mission PAC, also known as the TIM PAC, reasoned to donors, according to a memo obtained by The Associated Press, that "the electorate isn't focused or ready for a Trump alternative."
The super PAC said it wasn't pulling its support for Scott, but would continue funding current grassroots and door-knocking efforts, and wait "until we get a lot closer to voting."