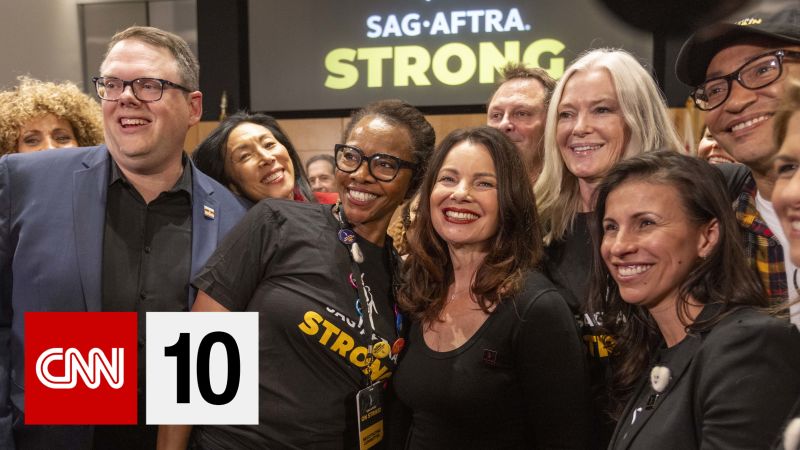 November 13, 2023
Today on CNN 10, the actors represented by the SAG-AFTRA union are making a comeback to the sets. We'll have all the details on the end of their strike. Then, we're looking at a brand-new island off the coast of Japan. We'll also learn about Veterans Day and a burrito loving bear that had other plans for a woman's Taco Bell, all on today's episode of CNN 10.
Click here to access the printable version of today's CNN 10 transcript
CNN 10 serves a growing audience interested in compact on-demand news broadcasts ideal for explanation seekers on the go or in the classroom. The show's priority is to identify stories of international significance and then clearly describe why they're making news, who is affected, and how the events fit into a complex, international society.
Thank you for using CNN 10