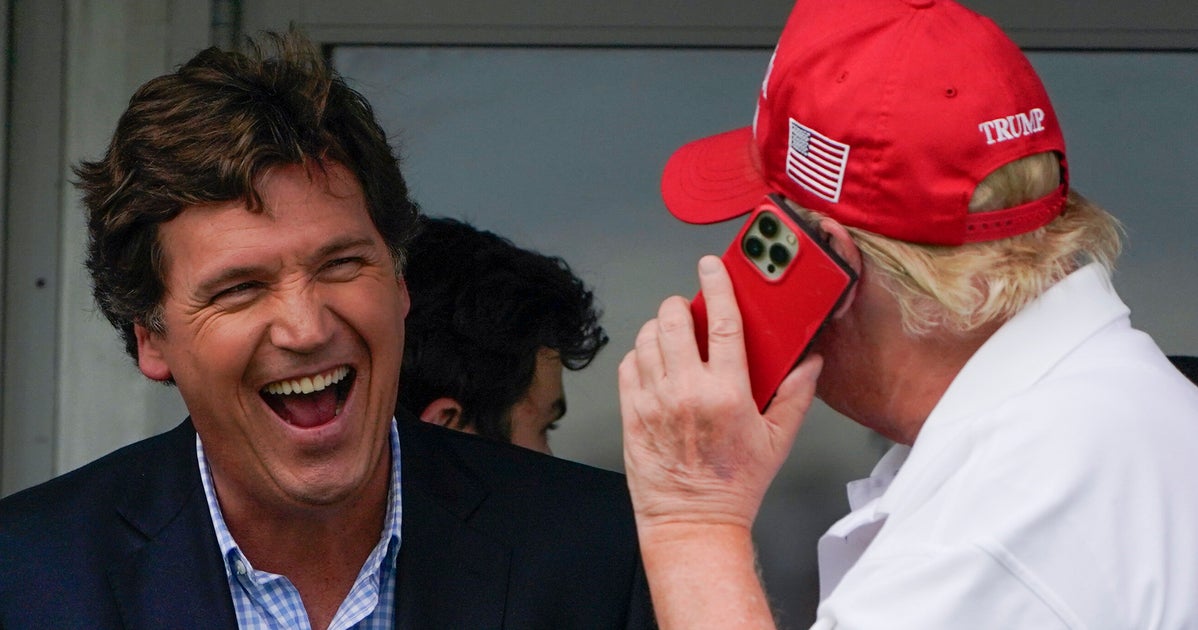 "I like Tucker a lot, I guess I would," Trump responded to conservative radio host Clay Travis' question about considering Carlson as a potential vice president during Wednesday's episode of "The Clay Travis and Buck Sexton Show."
"I think I'd say I would because he's got great common sense," Trump continued of Carlson, who was fired from Fox in April and whose top-rated prime-time show frequently featured racism, far-right conspiracy theories and white nationalist talking points.
"You know, when they say that you guys are conservative, or I'm conservative, it's not that we're conservative, we have common sense. We want to have safe borders. We want to have a wall because walls work," Trump added, before going off on a lengthy tangent on how "the only two things in centuries to have not become obsolete" are wheels and walls.
Listen to the exchange, courtesy of Media Matters, here:
Carlson's on-air fawning over Trump throughout the latter's presidency was in stark contrast to private messages he sent about the former president, who he once claimed he hated "passionately."
Carlson now releases videos on X, the Elon Musk-owned platform formerly known as Twitter. Trump appeared on Carlson's social media show instead of attending the first GOP primary debate.
Far-right Rep. Marjorie Taylor Greene (R-Ga.) has also been touted as a possible running mate for Trump. Other potential candidates include South Dakota Gov. Kristi Noem and failed Arizona gubernatorial candidate Kari Lake.
CORRECTION: This article initially stated Kristi Noem is the former governor of South Dakota; she is the current governor.