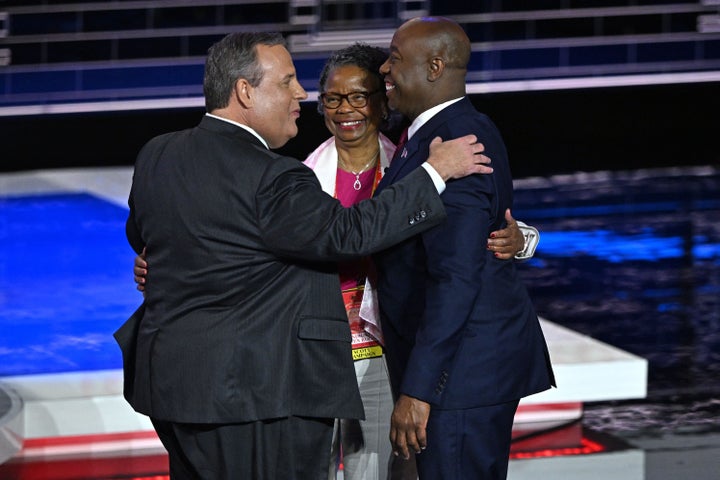 Five Republican presidential contenders ― Florida Gov. Ron DeSantis, former South Carolina Gov. Nikki Haley, Sen. Tim Scott (S.C.), entrepreneur Vivek Ramaswamy and former New Jersey Gov. Chris Christie ― gathered onstage in Miami for the party's third debate of the primary season on Wednesday night.
The smaller group than in previous debates gave each of the candidates more airtime, but the absence of former President and made fun of DeSantis for allegedly wearing lifts inside his cowboy boots.
It's not the first time that Ramaswamy has rubbed people the wrong way. He's been called "annoying" and "obnoxious," which pundits have attributed to his relative youth, confidence — and habit of talking with an index finger waving in the air. And as many have pointed out, it's not unlike the self-assuredness that created friction in 2020 between Democratic Sen. Amy Klobuchar of Minnesota and now-Transportation Secretary Pete Buttigieg, who was roughly Ramaswamy's age when he was running in the Democratic presidential primary.