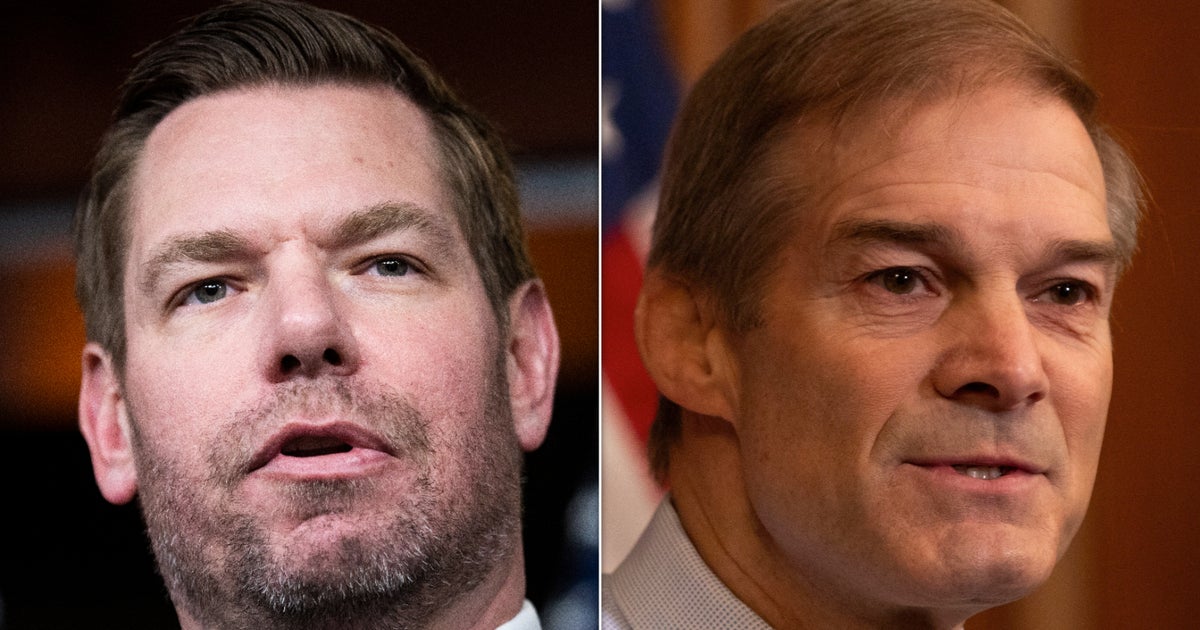 Rep. Eric Swalwell (D-Calif.) called out Rep. Jim Jordan (R-Ohio) during a House Judiciary Committee hearing to discuss free speech and the rise of antisemitism on college campuses.
College campuses have been fraught with protest and debate over the Israel-Hamas war, with clashes between pro-Palestine and pro-Israel points of view. Jordan, the chair of the committee, argued that conservative students face hostility for their perspectives, and pointed to an increase in antisemitic incidents on campuses.
However, Swalwell noted that Jordan did not seem so concerned about antisemitism last year, when he refused for weeks to delete a tweet shouting out Ye, the rapper previously known as Kanye West, from the House Judiciary GOP account he controls on X (formerly Twitter).
The tweet, which read "Kanye. Elon. Trump," was posted shortly after all three men were in the headlines that week. Ye was facing condemnation for wearing a shirt bearing the controversial slogan "White Lives Matter."
In the following weeks, Ye was dropped by most of his business partners, after posting a series of antisemitic screeds online. Still, despite outcry from Jewish groups about Ye's behavior, the House Judiciary GOP's tweet was not removed.
"It stayed up for months, defiantly," Swalwell said in Wednesday's hearing, after reading out some of Ye's antisemitic comments.
"Mr. Chairman, I want to be, just today, your accountability partner, your online accountability partner, and just go through your social media," he added, in an apparent swipe at the new House Speaker Mike Johnson (R-La.) for his use of a porn "accountability" app with his teenage son.
Swalwell continued: "If we're going to have a hearing about antisemitism, we can't allow a tweet like this to be posted on our side or your side."
He added, "This committee should have a conversation in a hearing about antisemitism," but noted that "you're hurting a lot of people by keeping that tweet up for so long. Especially knowing what it represents."
Swalwell often calls out Jordan in congressional hearings. He has persistently dogged the election-denying Republican for defying a subpoena last year from the Jan. 6 committee, and noted Wednesday it's now "about 500 days old."