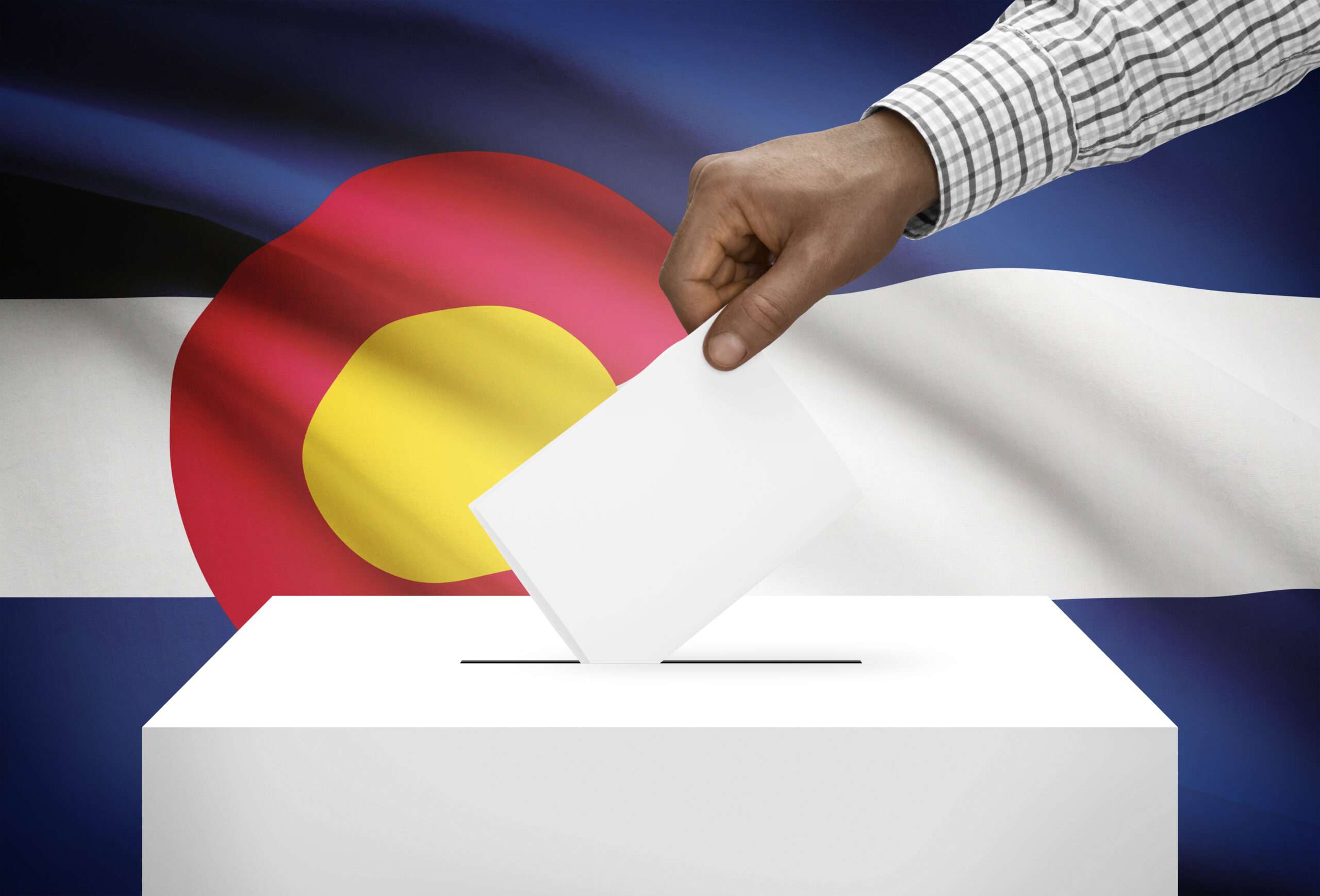 Voters in Colorado are being offered a bit of a Faustian bargain this Election Day: the promise of a short-term property tax cut that comes with some scary long-term consequences.
Proposition HH, if approved, would undo a key component of the state's unique Taxpayer Bill of Rights law (TABOR). That law, passed as a ballot initiative in 1992, limits the annual growth of government spending to a formula based on inflation and population growth. It's been widely hailed by fiscal conservatives across the country as a model for forcing the government to live within its means.
As part of the TABOR law, Colorado is required to return excess tax revenue to taxpayers—rather than running big surpluses that easily tempt state lawmakers into expanding existing programs or dreaming up new ones.
Proposition HH would change that. If approved, the ballot initiative would create a new, higher cap on how much revenue the state is allowed to keep as an annual surplus. In return, taxpayers would get a reduction in property tax rates and some other changes to how property taxes are calculated that might provide additional tax cuts to some homeowners.
With property taxes rising sharply in recent years, it's easy to understand why some voters might like that trade-off. But the Independence Institute, the state's free market think tank, warns against making a deal with the devil. The group estimates that the state would get to keep and spend an additional $65 billion over the next two decades if Proposition HH is approved.
"If voters approve Proposition HH this November, it will not reduce property taxes," Ben Murrey, the Independence Institute's fiscal policy director, wrote last month in National Review. "Its adoption would merely produce a slightly smaller increase" while giving the state the power to keep billions of dollars that it would otherwise have to refund to voters.
Gov. Jared Polis, a Democrat, has been advocating for the passage of Proposition HH. In July, when he signed the bill that put this question on the ballot, Polis said passage of the initiative would allow the state to tap a "very strong TABOR surplus" to avoid cutting funding for schools while still providing property tax relief to homeowners.
While Polis often demonstrates libertarian instincts, particularly on social issues, this push to undermine TABOR should be a serious black mark on his record. Indeed, he comes away from this campaign looking like a fairly typical politician who wants to get his hands on more taxpayer money.
As is often the case with complicated policy changes put in front of voters, the language used on the ballot to describe Proposition HH has been a source of controversy. The description provided to voters focuses on the property tax reductions and makes only a passing mention of how the initiative would undermine TABOR.
Forbes says "Wording Of Colorado Ballot Measure Is Misleading, State Board Confirms"https://t.co/GRkJb4llPt

Proposition HH is a net tax increase – that is why it must be on the ballot and voted on by the people of #Colorado.

Vote NO on Proposition HH

#copolitics #coleg pic.twitter.com/xjibwbanfk

— schotts (@schotts) November 2, 2023
Independent assessments of the ballot initiative's wording confirm that it could confuse many voters. As Ballotpedia notes, one commonly used system for determining the readability of ballot questions says Proposition HH is written at a Grade 23 level—which suggests you might need a doctoral degree to understand it.
Tricky things, those deals can be. In Colorado, taxpayers could end up paying the price.