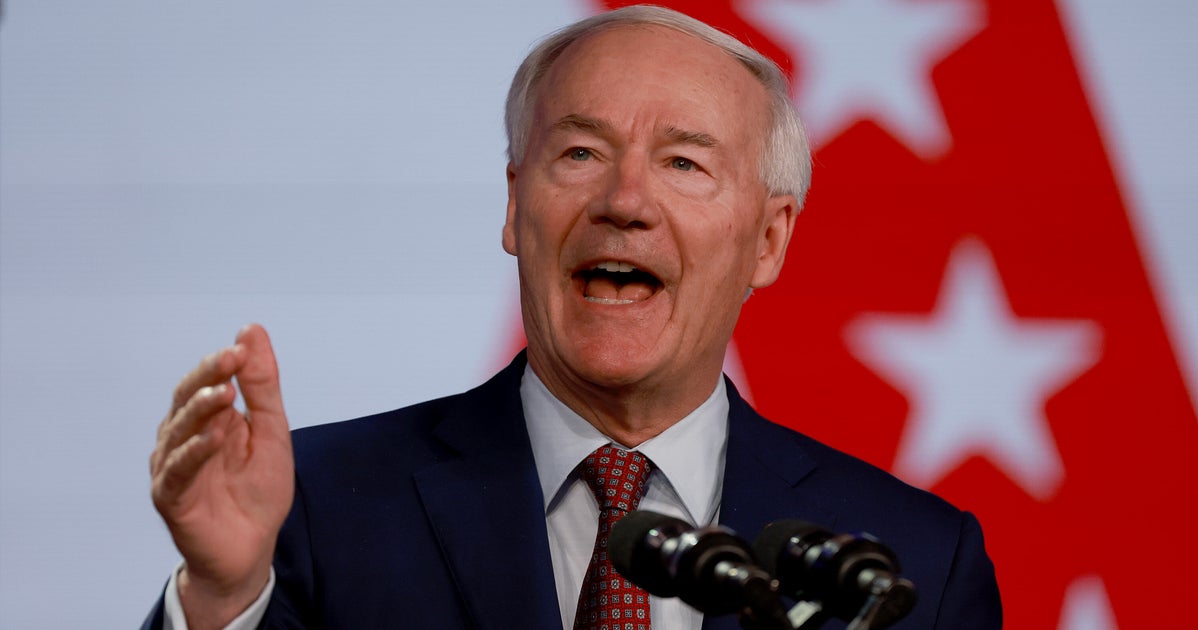 Republican presidential candidate Asa Hutchinson was booed at Saturday's Florida Freedom Summit after saying there's a "significant likelihood" that former President Donald Trump (R) will be convicted next year.
Trump faces four separate criminal indictments, with a total of 91 felony charges related to a hush money payment to a porn star, his handling of classified documents, his interference in the 2020 election, and his role in instigating the 2021 Capitol riot.
During the GOP summit, Hutchinson gave his prediction for the outcome of Trump's Georgia, New York, Florida and Washington, D.C., trials.
"There is a significant likelihood that Donald Trump will be found guilty by a jury on a felony offense next year," the former Arkansas governor told the crowd.
Hutchinson, a critic of the former president, has previously expressed doubts about Trump being able to take office if he wins the 2024 race for the White House. In August, he told CNN that he doesn't expect Trump to win the GOP nomination and questioned his eligibility to run.
"I'm not even sure he's qualified to be the next president," Hutchinson said, referring to arguments that Trump's actions on Jan. 6, 2021, make him ineligible to hold office.
Hutchinson was not the only person to receive a frosty reception at this week's summit. Former New Jersey Gov. Chris Christie (R), another presidential candidate who has not shied away from slamming Trump, was met with boos and heckling. Someone in the audience yelled "Trump!" — prompting Christie to chastise the crowd, which appeared to be largely filled with Trump supporters.
"What a shock, you're for Trump. I'm going to fall over dead," Christie said. "Now look, every one of those boos, every one of those catcalls and every one of those yells will not solve one problem we face in this country."
He added, "Your anger against the truth is reprehensible," later slamming the crowd members for their "pettiness" and "fear" of the truth.