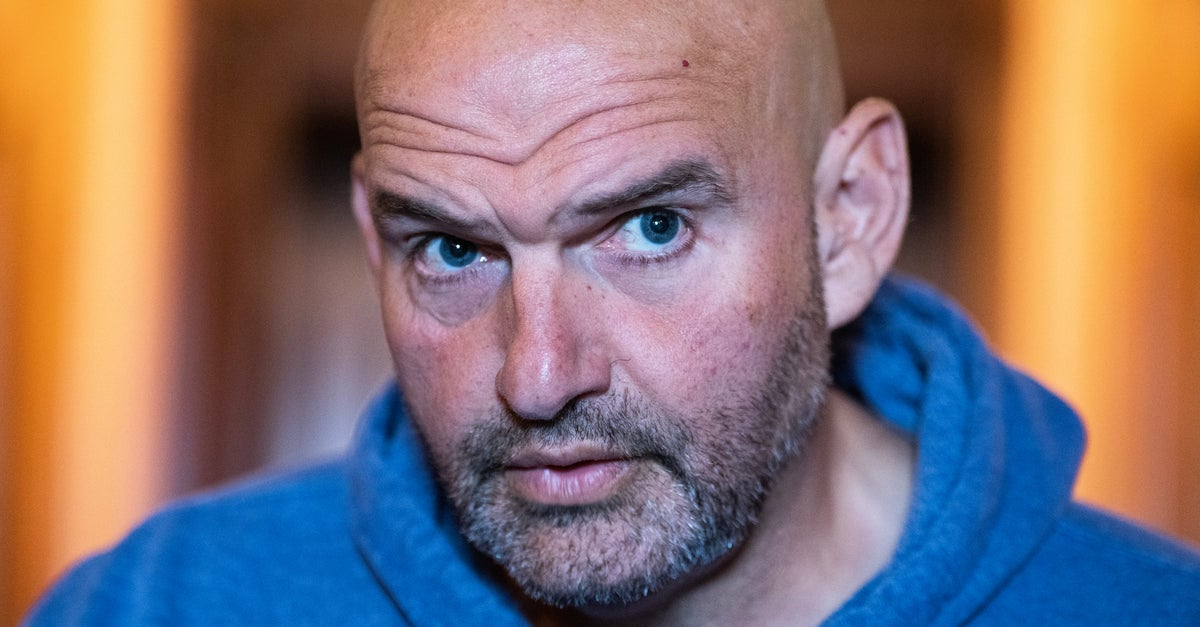 Sen. Joe Manchin (D-W.Va.) hasn't announced yet whether he will seek re-election next year, but at least one of his colleagues seems to think his days in the Senate are numbered.
"At first I was really kind of angry [at him]. And then I realized, well, he's not going to be around much longer and I'm going to get his parking space," Sen. John Fetterman (D-Pa.) told The Washington Post in an article published Friday.
Fetterman's ire at Manchin centered on the West Virginia senator's desire to reinstate the formal Senate dress code, which Democrats relaxed earlier this year to much griping from the Republican side of the aisle.
Senators are no longer required to wear business attire, meaning Fetterman is free to walk onto the Senate floor in his trademark hoodie and shorts if he chooses. The freshman senator from Pennsylvania typically doesn't spend time on the Senate floor, however, and casts votes by ducking only his head through the chamber doors.
Manchin is a top GOP target next year, and most Democrats are hoping he sticks around in order to maximize their chances of holding on to a critical seat that could determine the fate of their narrow Senate majority. Polling shows Manchin facing an uphill battle against a popular GOP governor, Jim Justice, in a state that overwhelmingly voted for Donald Trump in the 2020 presidential election.
Manchin has played up his heterodoxy ahead of a possible run for reelection, saying he's considered leaving the Democratic Party to become an independent and even hinting at the possibility of a third-party presidential run.
Fetterman has been an outspoken figure this year since recovering from a stroke and battling with depression, unloading on Republicans and Democrats alike.
He's repeatedly attacked Sen. Bob Menendez (D-N.J.) for continuing to serve in the Senate despite being charged with bribery. He's also taken on progressive critics of his staunch pro-Israel stance, and even had some blunt words for Sen. J.D. Vance (R-Ohio).
"I think the depression has made me a much more effective and empathetic senator," Fetterman recently told Men's Health. "After kind of dying, I'm just grateful for any time, whatever that is."