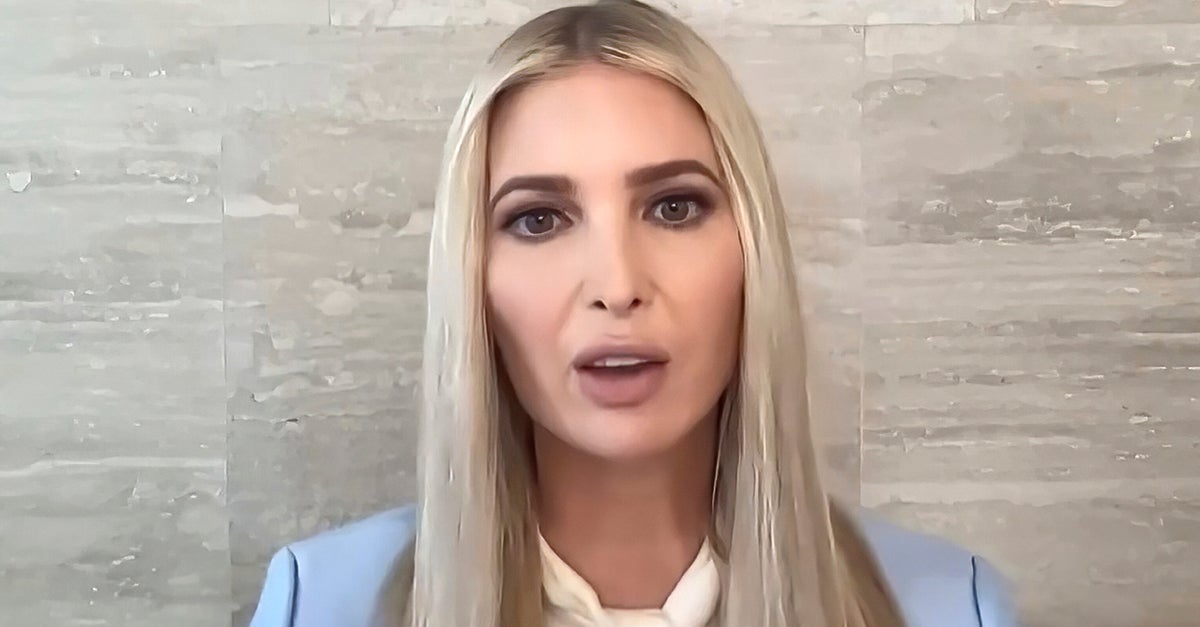 Former President Donald Trump's eldest daughter is scheduled to appear next week but asked a New York appeals court to pause the $250 million trial for reasons of "undue hardship," according to CNBC.
The "undue hardship," she claims, is being asked to testify "in the middle of a school week."
New York Attorney General Letitia James called the request a "drastic" move that "would upend an ongoing trial."
Currently, the former president and his sons Donald Trump Jr. and Eric Trump are co-defendants in the case, which alleges that the trio and others engaged in a long-running scam to falsely inflate the elder Trump's net worth.
Although Ivanka Trump was originally a co-defendant as well, a New York appeals court removed her from the lawsuit earlier this year on statute-of-limitations grounds.
She worked at the Trump Organization as executive vice president for development and acquisitions until early January 2017, when she took a position in the White House as a senior adviser to her father.
Aside from the school week conflict she cited, there may be another reason why Ivanka Trump wants to avoid testifying.
On Wednesday, Trump biographer Tim O'Brien told MSNBC that she could be carved up "like a turkey" if "she dissembles and lies about how the Trumps presented their financial statements to banks, insurance companies and other third parties."
Meanwhile, the former first daughter's attempt to avoid testifying was the subject of much amusement on X, formerly known as Twitter.
Others, including former Trump surrogate A.J. Delgado, pointed out Ivanka Trump's obvious privilege compared to other working parents.