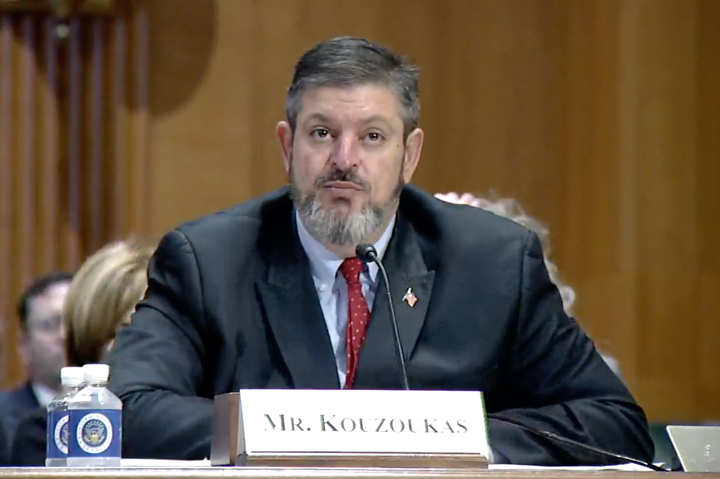 In a rare break with President Joe Biden, Democrats on the Senate Finance Committee on Thursday quietly voted to reject one of his nominees to a key board overseeing the finances of urging Kouzoukas' defeat.
The rub with Kouzoukas is that while he is officially a Biden nominee, he was recommended to the White House by Senate Minority Leader Mitch McConnell (R-Ky.). The Board of Trustees of the Social Security and Medicare Trust Fund has slots for two public trustees, one filled by Democrats and one by Republicans.
Kouzoukas puts Biden in the uncomfortable position of having to defend a nominee he may not like, but is trying to slip through. It also means that Republicans will almost certainly line up in support of him, considering he was put forward by their party leader.
A White House spokesperson did not respond to a request for comment.