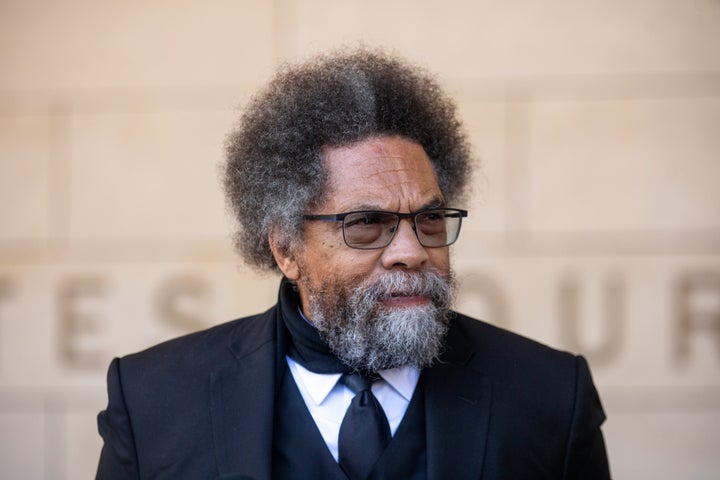 Rep. Dean Phillips (D-Minn.), public intellectual Cornel West, and anti-vaccine activist Robert F. Kennedy Jr. are presenting three very different alternatives to backing President Joe Biden's 2024 reelection bid for voters on the left of the American political spectrum. Heck, they aren't even running in the same race: Phillips is challenging Biden in the Democratic primary, while West and Kennedy are running as independents.
There's one major logistical challenge uniting them, however: ballot access. While getting on the ballot across all 50 states is relatively painless for well-funded incumbents like Biden and front-runners like former President Donald Trump, for late-launching campaigns like Phillips' or for independent candidates like Kennedy and West, it can be time-consuming, expensive, and potentially fatal to a candidate's chances.
For Phillips' bid, which comes from the ideological center of the American electorate and is based on the idea that Biden is too weak to win a general election, timing is the issue. For West's explicitly left-wing run and Kennedy's conspiracy-minded challenge to traditional American narratives, the challenge will be one of cost.
Notably, the non-Biden, non-Trump 2024 run causing the most consternation for Democrats is the one floated by No Labels, a corporate-backed independent group threatening to run a centrist ticket. The group has spent tens of millions of dollars qualifying for the ballot in 12 states even before they've lined up a candidate.
Already, the challenges of ballot access have pundits and operatives doubting whether Phillips, West and Kennedy can mount the type of challenges to worry Biden or Trump.
"The whole thing just seems very haphazard," Ken Martin, chair of the Democrat-Farmer-Labor Party, said of Phillips' run. "He's pissing away all of his political capital for a wild goose chase." (The DFL is Minnesota's Democratic Party affiliate.)
Phillips announced his run on Friday in New Hampshire, coinciding with the deadline to register as a candidate in New Hampshire's first-in-the-nation primary.
Phillips' candidacy would be a long shot under any circumstances ― and the moderate Democrat has at times implied that his goal is to encourage others to run, rather than secure the nomination himself.
But the timing of Phillips' run suggests a lack of preparedness that would undermine even that effort.
He has already missed Nevada's Oct. 16 deadline for filing to appear on the ballot for that state's early and influential primary. And New Hampshire, where Phillips appears to be focusing his early attention, is poised to violate new DNC rules requiring it to be the second, rather than the first, primary in the country.
Should the state proceed with its plans to schedule it first anyway, any candidate who campaigns in the primary there would be unable to win any convention delegates ― and thus, to have any real effect on the presidential nomination.
Phillips' campaign did not immediately respond to a request for comment about the hurdles he faces in obtaining ballot access.
For all the challenges facing Phillips, the ballot access barriers for West and Kennedy are much higher.
"It's far easier to get on a presidential primary ballot than it is to get on the general election ballot," said Richard Winger, founder of the Ballot Access News newsletter.
That difficulty is by design since Democrats and Republicans, who both hold presidential primary elections every four years and dominate different states, generally try to make it much harder to run as an independent or minor party candidate.
"There's no country in western or central Europe that keeps people off the ballot. There's something really wrong with us," said Winger, who is politically unaffiliated but passionate about ballot access for minor parties and independents.
The difficulty of qualifying for the primary ballot varies greatly from state to state. Some states only require that candidates show they are a legitimate, nationally recognized candidate to appear on the ballot, while others require the submission of thousands of petition signatures. Democratic presidential candidates in New York, for example, must submit 15,000 signatures collected between Dec. 12, 2023, and Jan. 18, 2024. Indiana and Virginia both require thousands of signatures drawn equally from each of the state's congressional districts.
Most states require minor parties, which are less likely to have primaries, to jump through more hoops to appear on the general-election presidential ballot. In Arizona, for example, a political party that does not yet have ballot access, such as the Green Party, must submit valid petition signatures equal to 1 and 1/3% of the vote in the previous gubernatorial election, which is now 34,127 valid petition signatures to get on the presidential-election ballot in 2024. Those petition signatures must be submitted 250 days before the Aug. 6, 2024, presidential primary. Signatures must come from registered voters in at least five different counties, and at least 10% of the total petition signatures must come from residents of counties with less than 500,000 people.
For independent candidates, the path to general-election ballot access is usually more difficult than that of minor parties. In Michigan, independent presidential candidates must submit 30,000 valid petition signatures, which must include 100 signatures each from at least half of the state's 13 congressional districts. And in Texas, independent presidential candidates must submit 113,151 petition signatures from registered voters who did not vote in the presidential primary. The period for collecting petition signatures in Texas begins on March 5 and ends on May 13, when the full application for ballot access must be submitted.
"Independent candidates have a very tough time getting on the ballot in many states," said Jerry Goldfeder, a New York City-based Democratic elections attorney.
Goldfeder and Winger both described West's decision to run as an independent rather than on the Green Party ticket, as he had originally planned, as a mistake. The Green Party has already secured general election ballot access in 18 states, many of which are large states like Texas and California.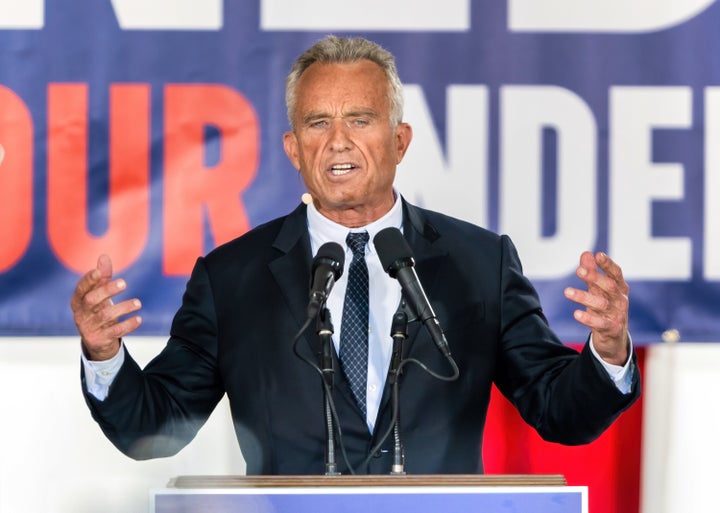 West has insisted that running as an independent would actually make it easier to obtain ballot access in some states, and that he would do so in all 50 states. Peter Daou, who was West's campaign manager when HuffPost spoke to him earlier this month but has since stepped aside, said that their enthusiastic volunteer base would help collect petition signatures, though they have not precluded the need to hire paid petition signature collectors. The campaign has elicited commitments to volunteer from 10,000 people, per Daou.
"It's not a mystery that it's very, very, very difficult to gain ballot access," Daou said. "But if candidates don't try then how are we ever going to challenge this anti-democratic system?"
Asked whether he can assure supporters that the campaign will succeed in all 50 states, Daou responded, "I don't want to make any predictions."
Paid petition signature collectors have grown increasingly expensive in recent years, often charging candidates as much as $5 a signature.
Winger's back-of-the-envelope estimate of the cost of using paid petition signature collectors to get on the ballot in all 50 states is $6 million.
At this stage of West's campaign, hiring a significant number of those temporary paid workers would be virtually impossible. West had just over $105,000 in cash on hand as of the end of September.
Robert F. Kennedy Jr., by contrast, had more than $6 million in cash on hand. His personal wealth gives him the opportunity to supplement that sum by self-funding. And the spending of the pro-Kennedy super PAC, American Values 2024, could free up resources on the campaign to collect petition signatures.
Kennedy's campaign declined to comment on its ballot access strategy.
In addition, Kennedy and West will probably have to get extra petition signatures to survive challenges from election lawyers affiliated with the two major parties.
Goldfeder, who has a wealth of experience challenging and defending ballot petition signatures, suggested that he would be happy to contribute to an effort to challenge the ballot access of independent candidates who might be a threat to Biden's reelection.
"I have very deep concerns about these so-called independent candidates being on the ballot," Goldfeder said. "And I think we need to look very carefully as to whether or not they complied with the statutory requirements."