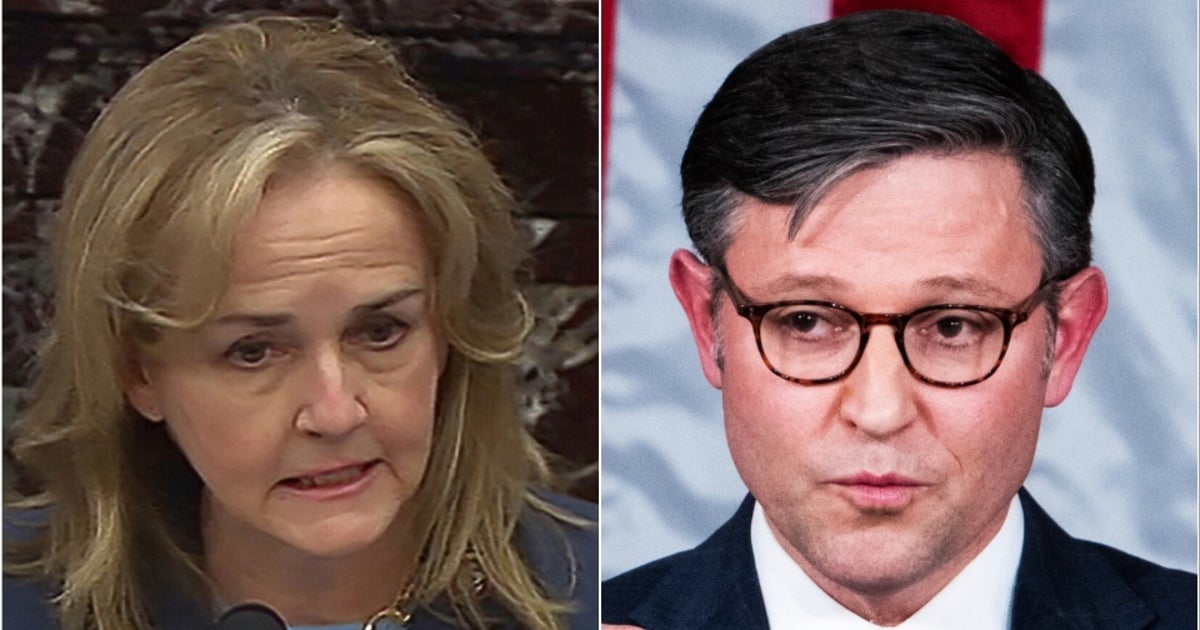 Rep. Madeleine Dean (D-Pa.) described new House Speaker Mike Johnson (R-La.) as an "extremist MAGA Republican," and remembered a telling exchange she says she had with him after the violent Jan. 6, 2021, insurrection.
"The secret to the success of Mike Johnson ascending to the speakership, after about a 24-hour run, is that very few people knew him or knew what he stands for," she told MSNBC legal analyst Charles Coleman Jr. on Sunday.
Dean recalled that during the House floor vote to elect Johnson, a Democratic colleague asked her: "Do you know anything about this guy?"
Dean said that in fact, she did, because she serves with Johnson on the House judiciary committee.
She looked back on a conversation she said she had with Johnson shortly after the certification of President Joe Biden's 2020 election victory.
Johnson "tried to defend to me, and to others on my side of the aisle, why he was such an architect of the election-denying scheme," and "tried to argue his legal case about it," she said.
"And when I said to him: 'But after all, there was an attempted insurrection. You were here for it. That didn't change your sights at all?' No, it did not," she said.
She also noted that Johnson wouldn't answer questions about whether the election was legitimate as recently as last week.
"It's chilling to me that he is now third in line to the presidency," she said.
Republicans voted unanimously to elect Johnson to the speakership following weeks of infighting and three failed nominees. Every Democrat present voted for House Minority Leader Hakeem Jeffries.
It was a remarkable about-face for lawmakers like Rep. Ken Buck (R-Colo.) who'd said they would not support Rep. Jim Jordan (R-Ohio) for the post because he was an election denier.
Multiple members of Congress have said they barely knew anything about Johnson before he became the nominee.
Rep. Angie Craig (D-Minn.) said on MSNBC Sunday: "We all had to Google Mike Johnson the other night as he was nominated… and we're members of Congress."
"The more we learn, the more concerned I am," Craig said.
But "Morning Joe" co-host Willie Geist said Thursday that excuse "doesn't pass the laugh test."
"All you have to do is Google [Johnson] to find that he was one of the architects and the leaders of the efforts, the attempt anyway, to overturn the 2020 election," Geist said.