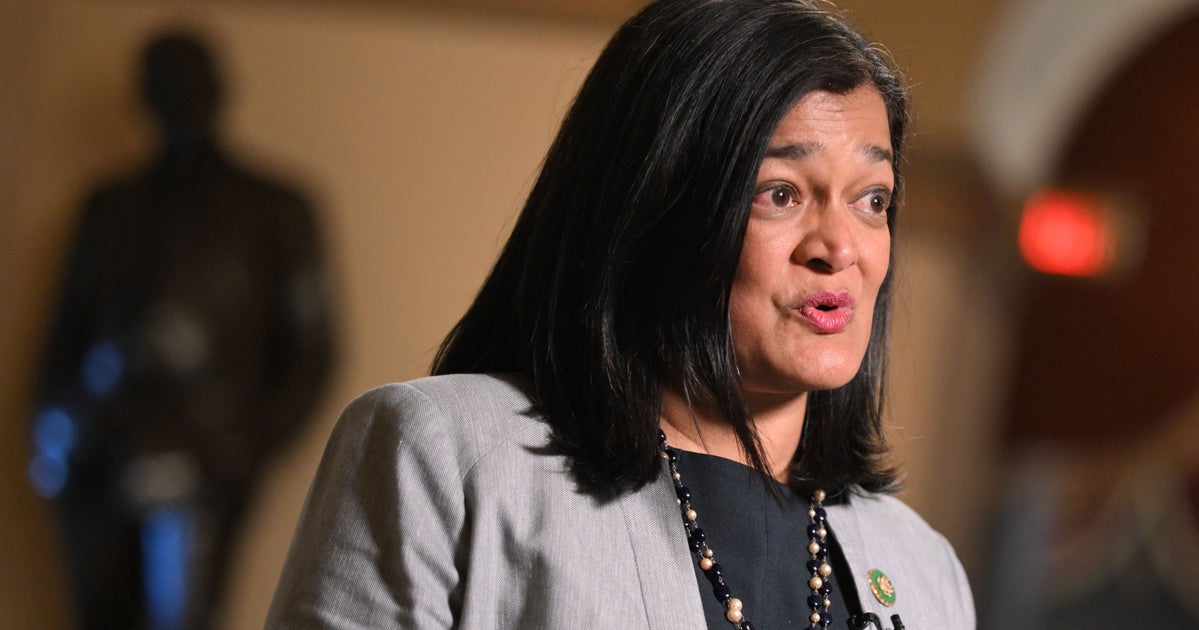 Rep. Pramila Jayapal (D-Wash.) said on Sunday that the United States is "losing credibility" on the global stage due to what she called the country's double standard in its level of support for Ukraine compared to Palestinians.
President Joe Biden received intense backlash last week after publicly questioning the Palestinian death toll while reiterating the American government's unwavering support for Israel's attacks. The White House's unconditional support for Israel is vastly different from its approach to Russia, a global superpower that, like Israel, has been relentless in its attacks on civilians next door and its attempt to take away their sovereignty.
"Kristen, I just think we have to recognize that this is a double standard," Jayapal said. "The United States rightly called out Russia for its siege of Ukraine. Rightly called out the attacks on the power infrastructure, the refusal to provide food and water and fuel to the Ukrainians."
"And we have to recognize that our credibility and our authority on the moral stage is greatly diminished if we do not also call out this siege that Israel is launching on Gaza as violations of international law," she continued. "We are losing credibility and frankly, we're being isolated in the rest of the world."
On Friday, Biden sent Congress a $106 billion aid request — more than half of which would provide military assistance to Ukraine as it continues to fight Russia a year and a half after the powerful nation invaded its smaller neighbor.
More than $14 billion would provide military assistance to Israel, which has begun its ground offensive that Prime Minister Benjamin Netanyahu called the "second stage" in the siege. About $9 billion would go toward humanitarian assistance for civilians facing violence in Ukraine and Gaza — though it's unclear how much of that would specifically go to Gaza.
"At the end of the day, the president and the United States is absolutely responsible, because we also have been the largest military backer of aid to Israel," Jayapal said. "We need to be able to question where U.S. taxpayer dollars are going and what accountability the United States has in ensuring, for example, that when the president calls for Israel to adhere to the international laws of war, that they actually are doing that. Otherwise, we are complicit in a way that almost no other country in the world is."
"It is a worrying sign of the beginning of the fall of civil order in Gaza," UNRWA spokesperson Juliette Touma said. "But it's equally the highest level of despair among the people."