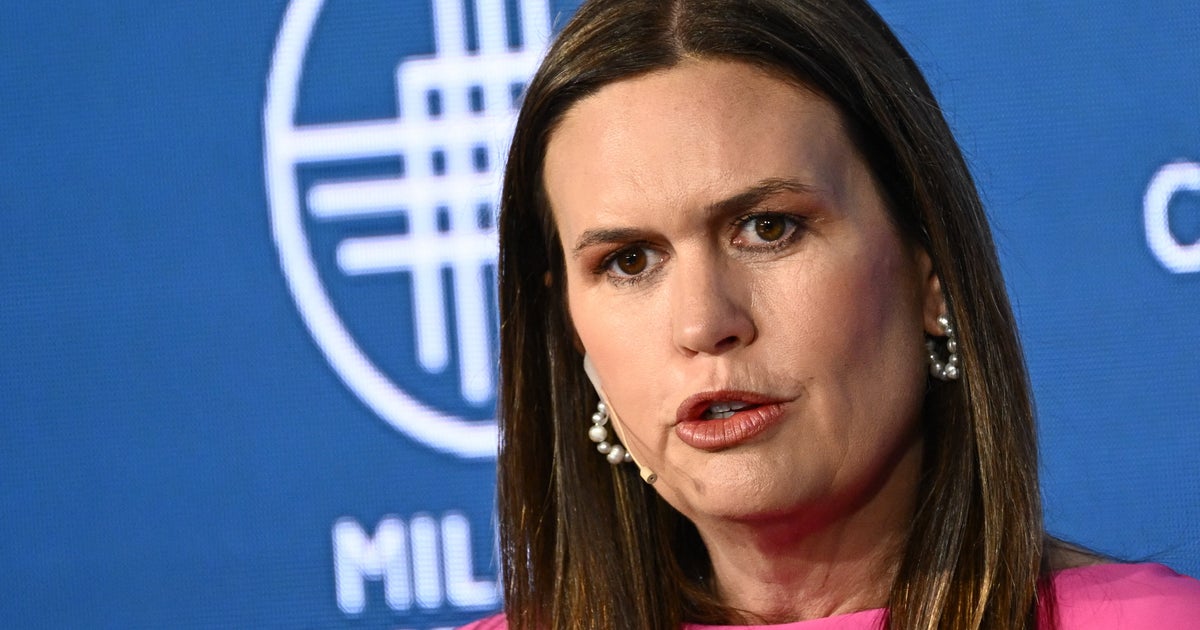 Arkansas Gov. Sarah Huckabee Sanders (R) is facing new questions over a custom $19,000 lectern her office purchased earlier this year.
The lectern in question is a custom blue wood-paneled stand purchased with a government credit card in June. Matt Campbell, a lawyer and blogger, first posted the invoice for it on X, formerly known as Twitter, last month, prompting a political firestorm over its sky-high price. Similar lecterns sell for much less, but the governor's office paid the invoice to an events company called Beckett Events LLC, whose founder was once a lobbyist in the Washington, D.C., area.
The drama surrounding the lectern — which comes with its own traveling case — has only grown after records released this week show the Arkansas Republican Party reimbursed the state for the item in mid-September. He said the reimbursement came just days after Campbell filed a Freedom of Information Act request for Sanders' travel and expense records.
Sanders has described the purchase as an "accounting error," and her spokesperson said she welcomed an audit.
"This is nothing more than a manufactured controversy by left-wing activists to distract from the bold conservative reforms the governor has signed into law and is effectively implementing in Arkansas," the spokeswoman, Alexa Henning, told The New York Times.
An anonymous whistleblower has since accused Sanders' office of altering records to cover up the purchase and had withheld documents, against the law, amid Campbell's request. Campbell posted photos of the invoice he received during his request to X this week, which notes a later version has the words "to be reimbursed" added to it.
An email released this week shows Laura Hamilton, who serves as Sanders' executive assistant, added the note after she was told to do so on the original invoice.
"They don't care about transparency," the governor said at the time of those requesting government records. "They want to waste taxpayer dollars, slow down our bold conservative agenda and, frankly, put my family's lives at stake."
Lawmakers partially approved her proposal.
A state legislative panel is expected to vote on the audit later this week after a lawmaker requested one. That lawmaker, state Sen. Jimmy Hickey (R), said the latest information "further indicates the need for a full-blown audit to get all the facts."