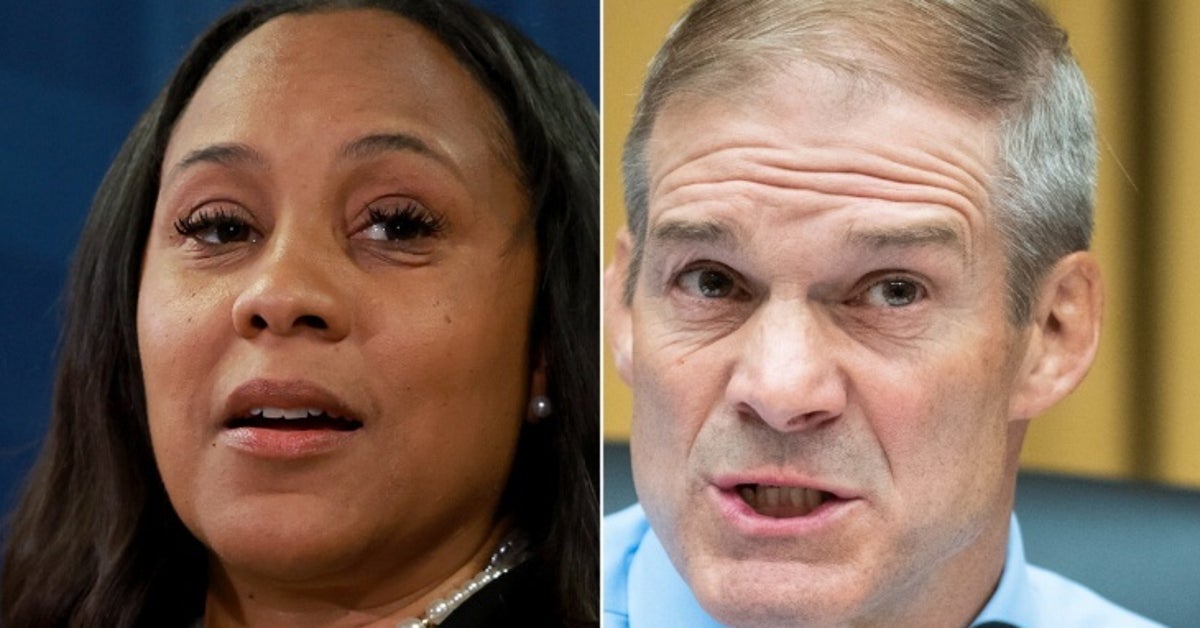 Fulton County District Attorney Fani Willis once again shot down House Judiciary Committee Chairman Jim Jordan (R-Ohio) on Wednesday, calling his ongoing attempts to wade into the prosecution of former President Donald Trump "ignorant," "troubling" and an abuse of power.
"A charitable explanation of your correspondence is that you are ignorant of the United States and Georgia Constitutions and codes," Willis wrote in a letter to the lawmaker. "A more troubling explanation is that you are abusing your authority as Chairman of the Committee on the Judiciary to attempt to obstruct and interfere with a Georgia criminal prosecution."
"We have already written a letter — which I have attached again for your reference — explaining why the legal positions you advance are meritless," she continued. "Nothing you've said in your latest letter changes that fact."
Jordan, who chairs the powerful Judiciary Committee and remains a devout Trump supporter, demanded Willis turn over a range of documents in the case, to which she responded by accusing the lawmaker of attempting to "intrude" and "interfere" with an active criminal probe.
"Your letter makes clear that you lack a basic understanding of the law, its practice and the ethical obligations of attorneys generally and prosecutors specifically," she wrote last month.
Yet Jordan again asked for documents again a few weeks later, saying the House panel was concerned Willis' "prosecutorial conduct is geared more toward advancing a political cause and your own notoriety than toward promoting the fair and just administration of the law."
The district attorney wasn't having it.
"While you may enjoy immunity under the United States Constitution's Speech or Debate Clause, that does not make your behavior any less offensive to the rule of law," she wrote Wednesday, pointing to a list of other efforts Jordan could pursue that would better serve the public. "I would encourage you to focus your attention on those issues, which would make life better for the American people."
Read Willis' full letter below.