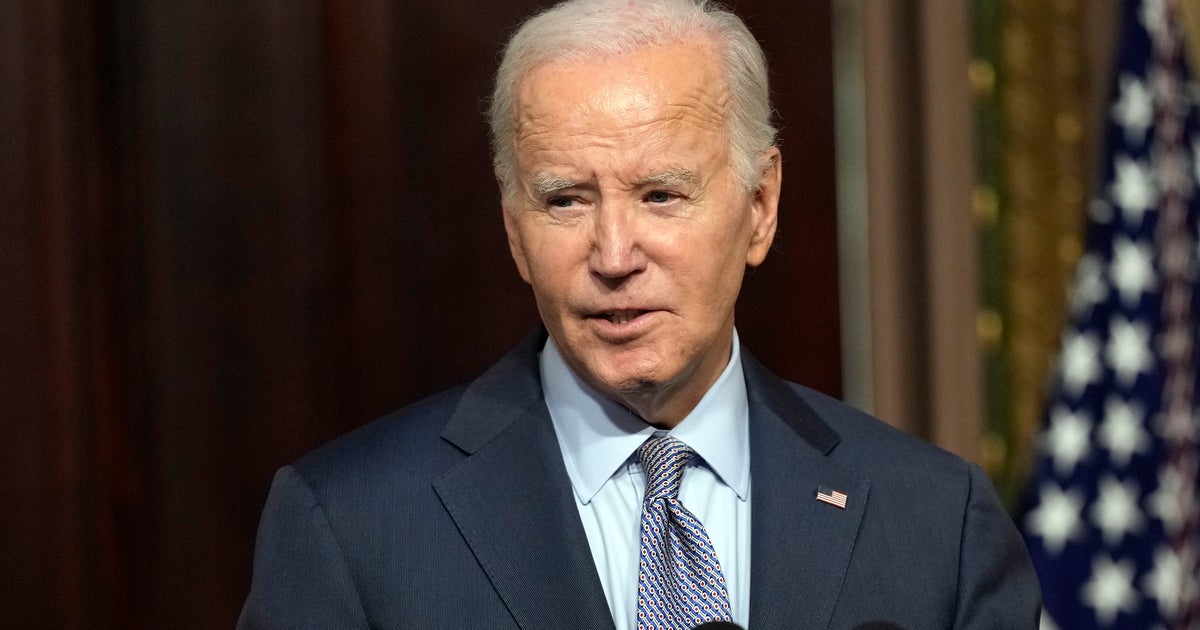 The Biden administration has sought to explain that President Joe Biden has not seen confirmed images or reports of beheaded Israeli babies and children following Hamas' surprise attack on Saturday.
During a roundtable discussion with Jewish community leaders on Wednesday accompanied by the second gentleman, Doug Emhoff, who is Jewish, Biden expressed shock at images depicting what he said were militants chopping off the heads of young children.
"I never really thought that I would see and have confirmed pictures of terrorists beheading children," Biden said.
A senior administration official, though, later told CNN Biden was referring to statements from Israeli media and that neither the president nor anyone working in the U.S. government had seen any such pictures or obtained confirmed reports.
Meanwhile, Israeli officials have been issuing conflicting remarks on the matter.
A spokesperson for Israeli Prime Minister Benjamin Netanyahu's office on Wednesday said babies and young children had their "heads decapitated" in the kibbutz of Kfar Aza in southern Israel, near the border with Gaza.
But an Israeli official has now told CNN that while Hamas has committed horrific acts of violence, they haven't been able to confirm that the Palestinian militant group beheaded specifically children.
"There have been cases of Hamas militants carrying out beheadings and other ISIS-style atrocities," the official told CNN's Matthew Chance. "However, we cannot confirm if the victims were men or women, soldiers or civilians, adults or children."
The confusion follows a report in Israeli media Tuesday, saying children had been decapitated in Kfar Aza.
This comes as the death toll of Saturday's surprise attack, which has since escalated with Israel bombing Gaza to exact revenge, has continued rising, with U.S. Secretary of State Antony Blinken on Thursday confirming there are now 25 Americans confirmed dead.
Biden had previously said U.S. citizens were also among those taken hostage by Palestinian militants on Saturday.
Meanwhile, a spokesperson for the Israeli military said they are preparing for a ground offensive should the country's political leadership order one.