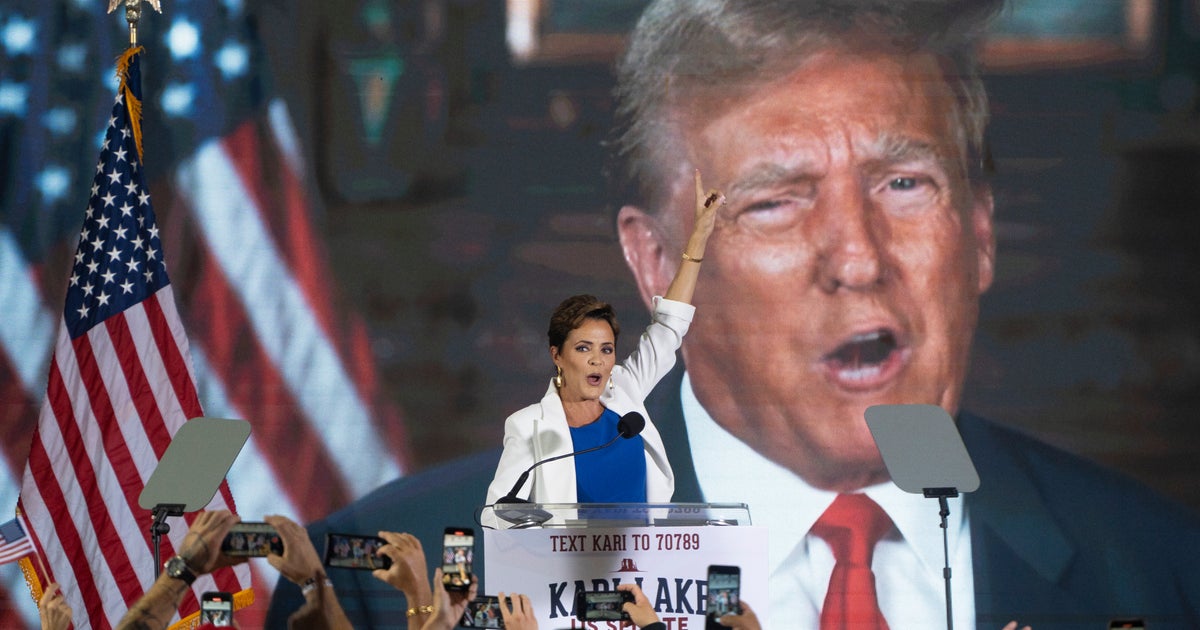 While Kari Lake reportedly tries to distance herself from election denial, ex-President Donald Trump pulled her back in on Tuesday with an endorsement video at her senatorial campaign launch. A featured fallacy of his speech was a claim that Democrats will cheat to steal another election in 2024. Trump remains the frontrunner for the Republican nomination. (Watch the footage below.)
"We must win very, very big," he said in the clip, shared on Truth Social. "It's much harder for them to cheat if we do it like we should if we swamp 'em .. When we get enough votes, they can't cheat because they can't cheat that badly."
Trump's baseless assertions about the 2020 vote he lost being rigged and the resulting siege on the Capitol have led him to be indicted twice for election crimes.
Meanwhile, Trump loyalist and erstwhile running mate hopeful Lake has refused to concede her defeat to Democrat Katie Hobbs for Arizona governor in 2022. But HuffPost's Liz Skalka reported that Lake tried to steer clear of polarizing rhetoric on Tuesday. "I may disagree with Arizonans who voted for Joe Biden … but I don't think you're a threat to democracy," she told the audience. "You are a citizen just like me. And I know you're struggling as well."
She's entering a possible three-way race against frontrunning Democrat Ruben Gallego and incumbent Kyrsten Sinema, a Democrat-turned-independent who has yet to announce whether she's running.