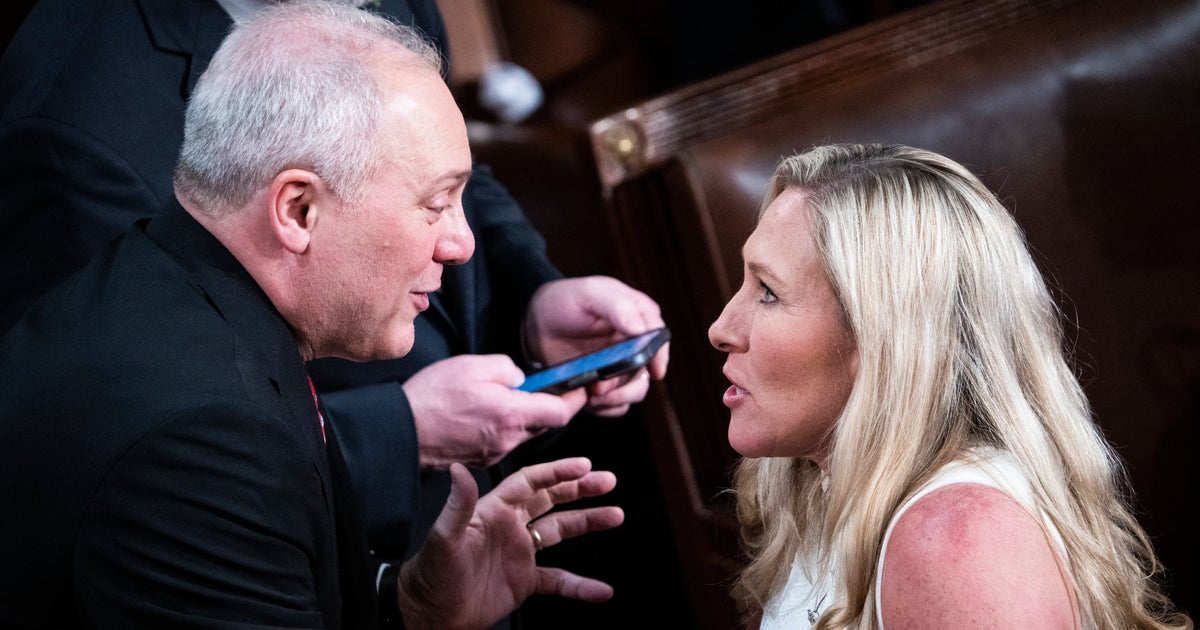 Why? Because he has cancer.
In August, Scalise was diagnosed with multiple myeloma, a blood cancer, and Greene apparently thinks his health is bad enough that, if chosen, he won't be able to devote his "full efforts into defeating the communist democrats and save America," she wrote on X, formerly known as Twitter.
Greene added that she actually likes Scalise, so much that she wants to "see him defeat cancer more than sacrifice his health in the most difficult position in Congress."
HuffPost reached out to Scalise's office for comment on Greene's post, but no one immediately responded.
According to Business Insider, however, Scalise said in August that despite the diagnosis, he would be "continuing my work as Majority Leader" and planned to "tackle this with the same strength and energy as I have tackled past challenges."
Many folks on X weren't impressed by Greene's post.
While other Republicans have also decided not to support Scalise, Greene was the only one who cited his cancer as a reason.