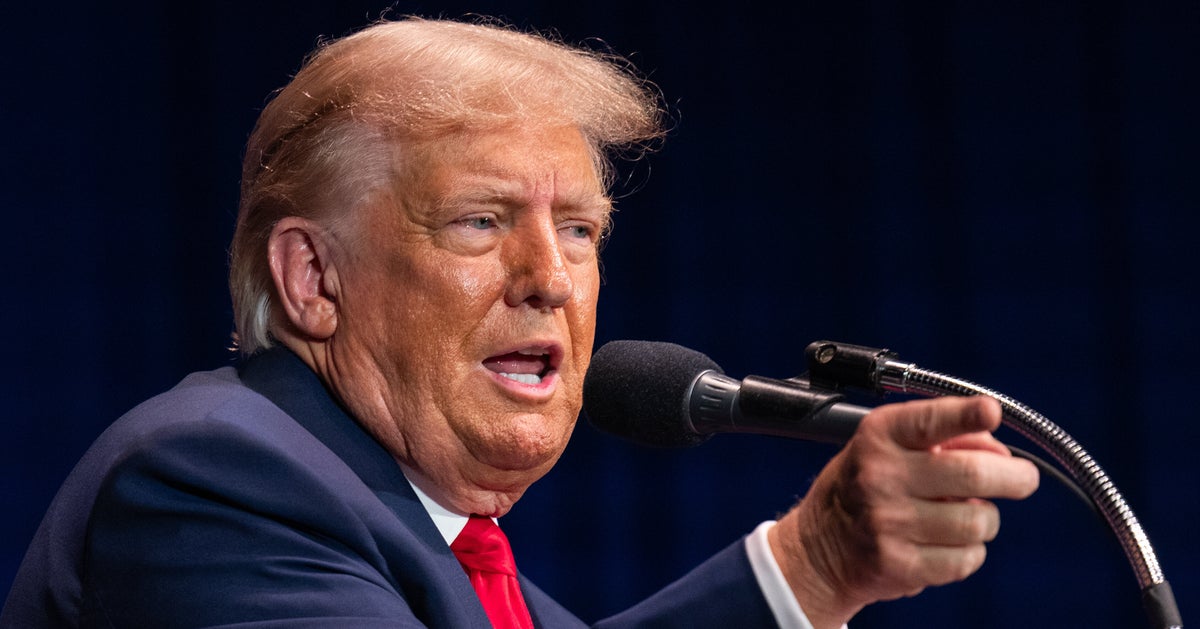 Former President Donald Trump used the ongoing conflict in Israel and the Gaza Strip to stoke fears on Monday about immigration into the United States, pledging to reimpose a travel ban on people coming from predominantly Muslim countries.
"As president, I will once again stand strongly with the state of Israel, and we will cut off the money to the terrorists on day one," Trump, who is running for the 2024 GOP nomination, said during a campaign rally in Wolfeboro, New Hampshire. He added he would "reimpose the travel ban on terror-afflicted countries."
Trump instituted such a ban shortly after he took office in 2017, barring people from seven countries from entering the United States. Human rights groups were outraged and called the move inhumane and discriminatory. The ban sparked fierce protests and widespread condemnation, although Trump has continued to tout it long after leaving the White House.
Hamas unleashed a surprise attack on Israel from the Gaza Strip this weekend, and the Israeli government subsequently declared war. More than 1,600 people have been killed on both sides, and there are fears that the conflict could escalate into a ground offensive in the coming days.
Republicans have seized the news to attack the Biden administration. Trump claimed, without evidence, on Monday that "tens of thousands of probable terrorists" had entered the U.S. since his travel ban was lifted. The former president and other GOP presidential candidates have lambasted Biden's immigration policies as well as a recent prisoner swap with Iran, a country that has supported Hamas in the past.
"I don't like talking about it, but now I can. I went four years without a problem, four years," Trump claimed Monday. "Because I have a travel ban. And the Islamic terrorists weren't allowed. It was very tough for them."
"The bloodshed and killing we saw this week will never, ever be allowed to happen on American soil," he added. "Except for the fact that we have now allowed tens of thousands of probable terrorists into this country."
The FBI, however, said Monday there was no "specific and credible intelligence indicating a threat to the United States stemming from the Hamas attacks in Israel."
"We are closely monitoring unfolding events and will share relevant information w/our state, local, federal & int'l law enforcement, intelligence & homeland security partners," the agency said in a statement to Voice of America.