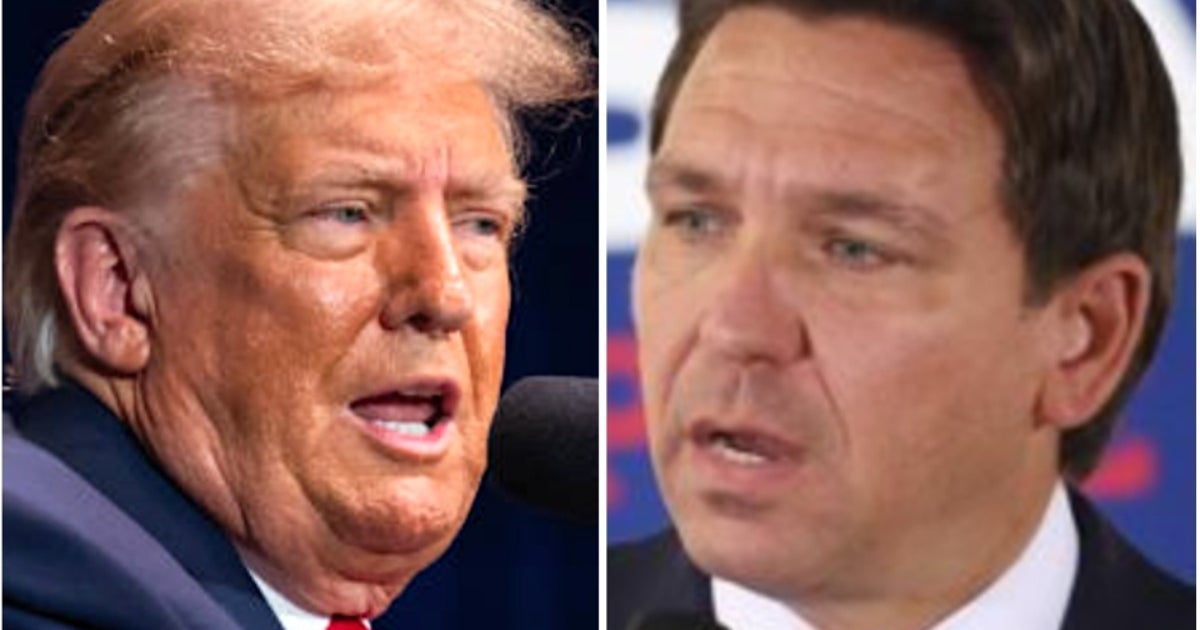 What a heel. Donald Trump suggested Monday that Republican presidential rival Ron DeSantis wears lifts to enhance his height.
The former president shared a social media image split into three photos of the Florida governor wearing boots on "Real Time with Bill Maher" in September.
"Tell me he's not wearing hidden heels," the image is captioned, with a yellow line guessing the point where DeSantis' heel may be elevated.
Amid posts boasting he "kept Israel safe" while nobody else could, a rant at Forbes for leaving him off its list of the 400 richest people in the U.S. and continued attacks on New York Attorney General Letitia James, the 6-foot-3, "215-pound" Trump still found time to attack his distant challenger's height.
On Tuesday, he attempted to chop his opponent down to size on other matters. "He will SOON be out of money and dropping out of the race for President," Trump wrote on Truth Social Tuesday. "After having single handidly [sic] gotten him elected Governor, with no thanks for glory, it has been a beautiful thing to watch."