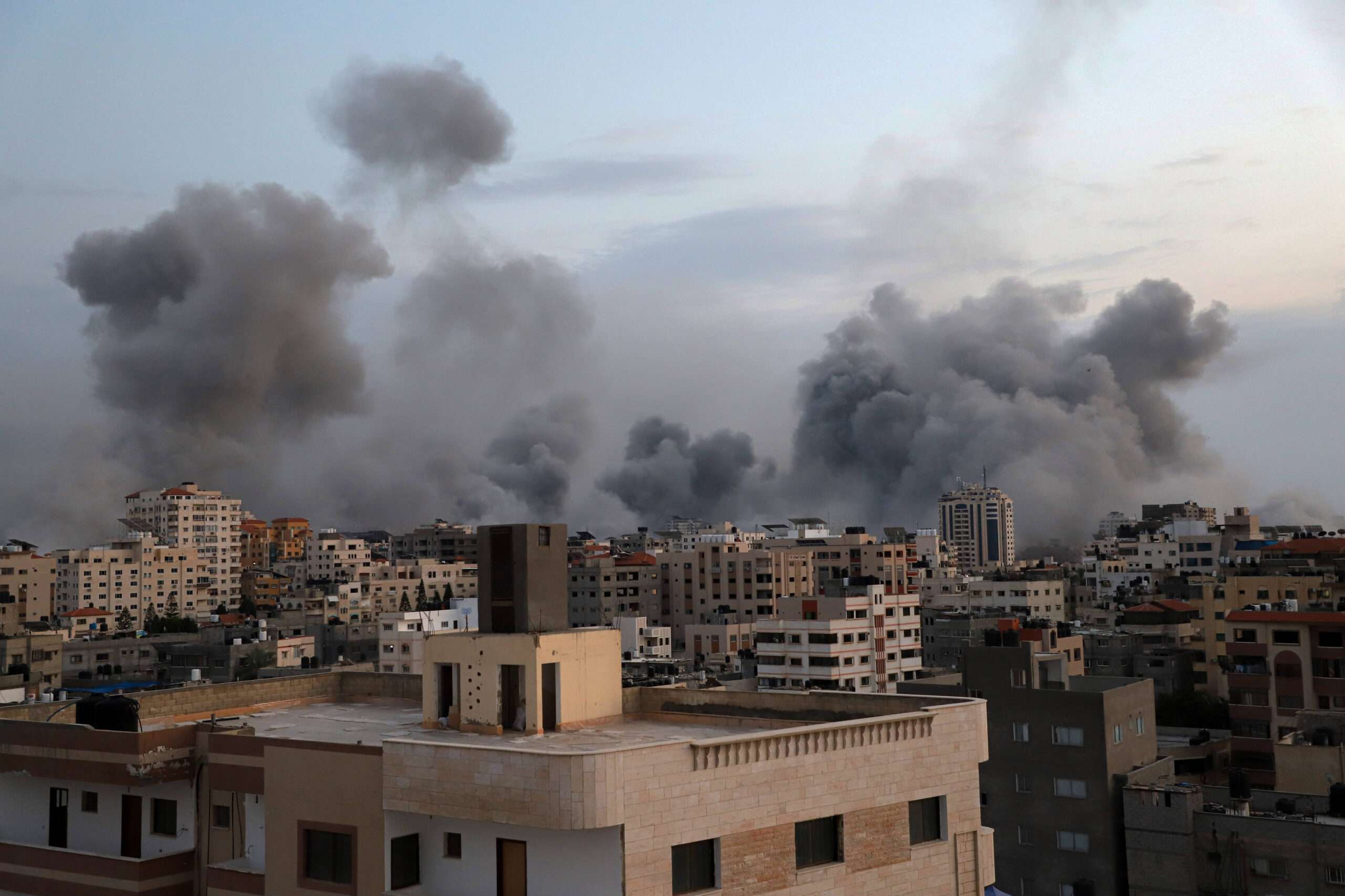 Overnight developments in Gaza: Earlier today, Israel regained control of the towns near Gaza that had been invaded by Hamas, in addition to full control of the Gaza fence.
This past weekend, the Palestinian militant group Hamas fired thousands of rockets at Israel and breached the border wall, catching the Israeli army off guard on a holiday. Hamas massacred, raped, and tortured hundreds of civilians, in many cases recording the killings and posting them on social media. At least 11 Americans have been killed over the last few days by Hamas, in addition to at least 900 Israelis, most of them civilians. More than 260 were killed when Hamas invaded a music festival, and 100-plus hostages have been taken, including children and the elderly. 
In response, Israel ordered a "complete siege" of Gaza, cutting off their access to electricity, food, water, and fuel from Israel. A blockade has already been in place for 16 years, enforced by both Israel and Egypt. "The blockade restricts the import of goods, including electronic and computer equipment, that could be used to make weapons and prevents most people from leaving the territory," reports The New York Times.
Hamas says that, with each air strike that Israel rains down without warning, they will slaughter a hostage in retribution. The Israeli military claims to conduct "precision strikes" only, attempting to take out Hamas commanders and critical sites, not civilians. The military also frequently warns Gazans when offensives are coming. "Palestinians say that strikes on heavily populated areas amount to a collective punishment and that civilians have been targeted," per The New York Times. 
In Gaza, roughly 2 million people—so the entire population—live in squalor. Half of adult Gazans are unemployed. The median age there is 18, compared to 28 worldwide (the Gazan fertility rate is extremely high; Hamas pressures women to have lots of children allegedly so they can have a larger army). Up until now, Israel had offered work permits, allowing many Gazans to flow across the border in search of jobs in agriculture, construction, and auto repair. Now, that lifeline is gone, and conditions have gotten a lot worse for inhabitants of the Strip, which includes almost a million children (or about half the population).
By the numbers: More than 150 Israeli hostages are currently being held in Gaza though Hamas doesn't seem certain as to the number. The total death toll for the conflict tops 1,500 with nearly 6,000 reported wounded. Israel is working to mobilize 300,000 army reservists, with those who had been traveling or living abroad getting priority flights home via El Al. The United Nations reports that 180,000 Gazans have been internally displaced due to the fighting.
A senior defense official in the U.S. says the military is "surging support" to Israel, including air defenses and munitions. "Defense Secretary Lloyd Austin announced Sunday that he has ordered American military ships, including an aircraft carrier and additional aircraft, to move closer to the eastern Mediterranean in response to Hamas' unprecedented, multi-fronted attack on Israel," per CBS News. Israel has been "the largest cumulative recipient of U.S. foreign assistance since World War II," according to the nonpartisan Congressional Research Service, receiving $104.5 billion in military aid from the U.S. since 1947.
"Under discussion among some national-security hawks this weekend was a potential legislative package that lumps Israel aid in with a big Ukraine package that Congress is still trying to pass," reports Punchbowl News.
Under no circumstances do you have to hand it to Hamas: Many American leftists, from Harvard student groups to members of the Democratic Socialists of America (DSA), seem to be gravitating toward disturbingly simplistic narratives that minimize the atrocities—massacres, rapes, and kidnappings, with many deaths livestreamed to Facebook pages and uploaded to TikTok—committed by Hamas.
"We, the undersigned student organizations, hold the Israeli regime entirely responsible for all unfolding violence," reads a recent statement issued by more than 50 Harvard student groups. "The apartheid regime is the only one to blame," they say.
"It's the easiest thing in the world to criticize Israeli policies toward the Palestinians, and to view the occupation of the West Bank and the isolation of Gaza (the result of a combination of Israeli policy, Egyptian policy, and the fact that Hamas rules Gaza) as fundamentally unjust, while also condemning the murder of civilians," writes Jesse Singal, criticizing the recent DSA rallies and statements.
"If basic moral principles aren't enough to sway groups like DSA toward decency, they should consider the impact their disgraceful performance will have on their ability to accomplish their own goals," adds Singal.
---
Scenes from New York: 
At JFK Airport in Queens, the El Al counter is busy with Israeli army reservists checking in for flights back home to fight against Hamas. Some Brooklynites are tending to fellow Jews by providing food and donated supplies for those who must return to Israel.
---
QUICK HITS
Simplistic colonizer narratives don't make sense here:
I think this is very poorly understood outside of Israel: something around half the population is full or part mizrahi. This is neither pure American-style settler colonialism, nor the British Raj. A lot of folks have mental models of Israel that are still stuck in the 1970s. https://t.co/Pfy6uo2Pbd

— Megan McArdle (@asymmetricinfo) October 9, 2023
No, Elon isn't the real Hamas:
well i'm glad they finally found the man responsible for all of this pic.twitter.com/7YfuIFID6q

— Mike Solana (@micsolana) October 10, 2023
"Facing one of the most sophisticated surveillance states on the planet, Hamas simply went dark," write Peter Martin, Katrina Manson, and Henry Meyer for Bloomberg.
Are we experiencing a century of bad art? "To pay attention to culture in 2023 is to be belted into some glacially slow Ferris wheel, cycling through remakes and pastiches with nowhere to go but around."

"Imagine trusting your life savings to a group of strangers you know only via WhatsApp,"

writes

Lulu Yilun Chen at

Bloomberg.

"Some affluent Chinese people are willing to make that gamble to get part of their wealth out of the mainland."

A beautiful immigration story from former Rep. Justin Amash (I–Mich.).
Groundhog Day in the House of Representatives?
Heartwarming: the worst people you know are all fighting (RFK Jr. vs. the nouveau L.P.).
How performing charity is a First Amendment right.