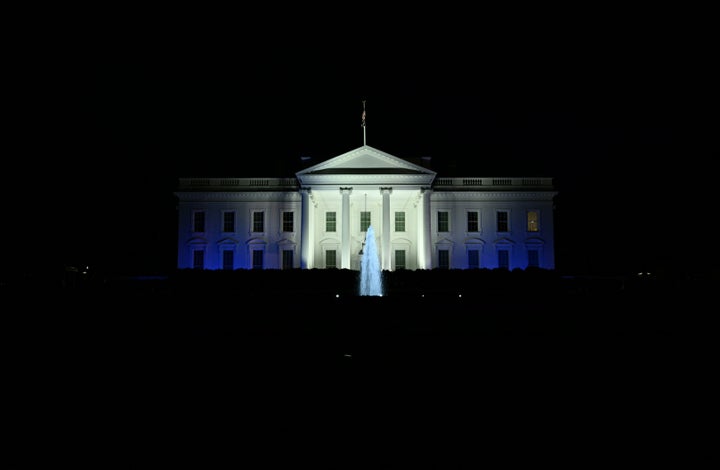 President Joe Biden offered empathy and promises of enduring support in response to the assault on Israel this weekend, saying the U.S. partner must defend itself and urging against seeing Palestinian militants as reflective of the entire Palestinian cause.
"We stand with Israel, and we will make sure Israel has what it needs to take care of its citizens, to defend itself and to respond to this attack," Biden said in Tuesday remarks at the White House. "This is what they mean by human tragedy: an atrocity on an appalling scale … Our hearts may be broken, but our resolve is clear."
The president repeatedly condemned the militant group Hamas, which led fighters in a shocking attack on Israeli towns on Oct. 7 that killed hundreds of people.
"The brutality of Hamas… brings to mind the worst rampages of ISIS," Biden said. "Hamas does not stand for the Palestinian people's right to dignity and self-determination … Hamas offers nothing but terror and bloodshed, with no regard to who pays the price."
At least 14 Americans were killed in the Hamas offensive, and the group is detaining some U.S. citizens, Biden said.
Since Saturday, Israel's military has pummeled Gaza ― the Palestinian territory where Hamas is based ― with airstrikes, and has pledged a larger offensive that Israeli Prime Minister Benjamin Netanyahu said would "reverberate… for generations."
Biden hinted at concerns about the civilian toll of Israel's operations, saying he told Netanyahu that democracies like Israel and the U.S. are "stronger" when they follow international norms about targeting only combatants.
"Terrorists purposely target civilians and kill them. We uphold the laws of war," Biden said. "It matters. There's a difference."
From being Israel's chief supplier of military equipment to acting as its longtime security guarantor in a part of the world where many question its right to exist, the U.S. is the country's most important foreign friend. The Biden administration has deployed additional forces to the region recently to show solidarity with Israel, but it has ruled out the prospect of deploying American troops to participate in the fighting.
The death toll on both sides as of Tuesday exceeded 1,700 people. Israel is widely expected to launch a ground invasion of Gaza soon.
The U.S. is working to expedite weapon transfers to Israel, a Defense Department official told reporters on Monday. Lawmakers are urging consistent demonstrations of American support for the longtime U.S. partner, with top Democrats and Republicans in the House of Representatives announcing Tuesday that they will soon pass a bipartisan resolution condemning Hamas.
The GOP is seeking to exploit the crisis to bash Biden politically. Republican National Committee Chair Ronna McDaniel described the moment as "a great opportunity" to call the president weak, and many candidates for the party's 2024 presidential nomination have claimed that Biden helped empower Hamas by failing to pressure Iran, its top backer.
Biden on Tuesday argued that the moment calls for Americans to come together beyond partisan politics.
Speaking about the shock of suddenly losing loved ones, the president alluded to his own losses, saying: "A lot of us know how it feels. It leaves a black hole in your chest when you lose family."
"This is a moment for the United States to come together to grieve with those who are mourning," the president continued, with Vice President Kamala Harris and Secretary of State Antony Blinken flanking him.
Biden also noted concerns that the flare-up in the Israeli-Palestinian conflict will cause anger and possibly violence among communities in the U.S.
Local law enforcement is monitoring that risk, he said, adding: "There is no place for hate in America ― not against Jews, not against Muslims."
Biden hopes to cooperate with Congress on continued aid for Israel, he said.
"The United States has Israel's back," the president concluded. "We will make sure the Jewish and democratic state of Israel can defend itself today, tomorrow, as it always has."