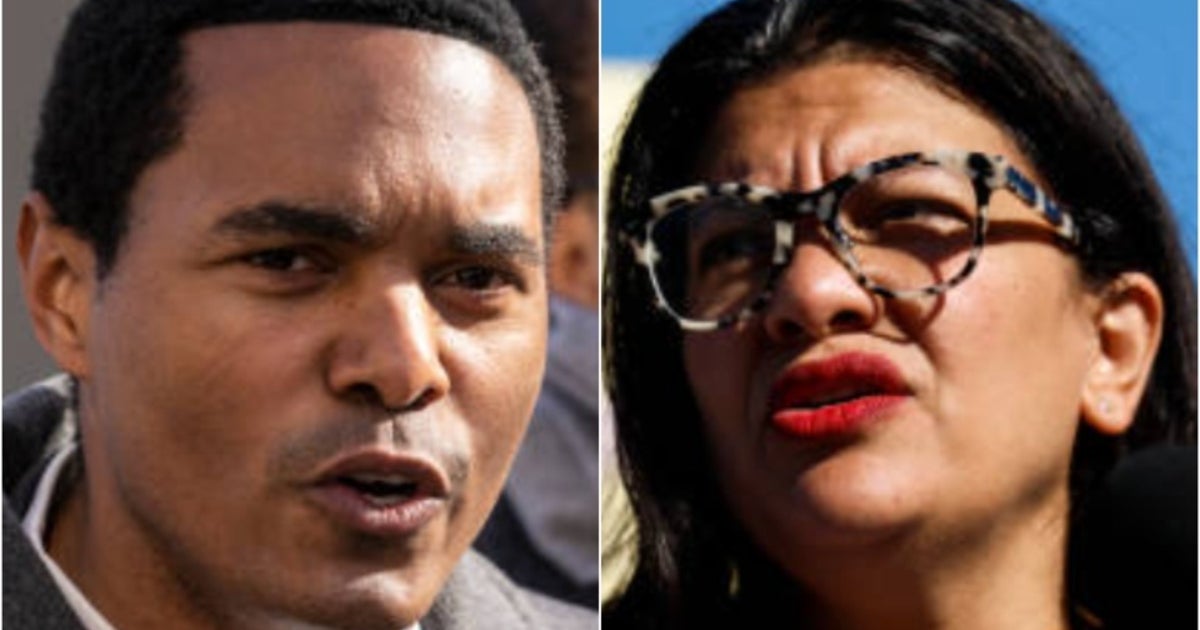 Torres accused Tlaib, the House's only Palestinian American, of mischaracterizing the invasion as "resistance." And he took issue with Tlaib and Missouri Democrat Cori Bush's apparent plea for the United States to cease funding for Israel.
Other lawmakers such as Reps. Jamaal Bowman (D-N.Y.) and Ilhan Omar (D-Minn.) joined Tlaib and Bush in expressing sorrow for the cycle of violence in the region. Bowman also criticized the blockade of Gaza, but Tlaib and Bush's pleas for the U.S. to withhold its traditional backing of Israel struck a nerve.
"U.S. aid to Israel is and should be unconditional, and never more so than in this moment of critical need," Torres added in a statement. "Congress must act decisively to provide Israel with whatever it needs to defend itself in the face of unprecedented terrorism."
"Shame on anyone who glorifies as 'resistance' the largest single-day mass murder of Jews since the Holocaust," Torres added. "It is reprehensible and repulsive."
The latest violence in the region erupted when Hamas fighters launched a surprise incursion into Israel, targeting civilians among the 700 Israelis killed and reportedly kidnapping dozens back to Gaza. Israeli retaliation in Gaza has left more than 400 Palestinians dead and more than 100,000 displaced, according to the UN.
"I grieve the Palestinian and Israeli lives lost yesterday, today, and every day," Tlaib said in a statement earlier. "I am determined as ever to fight for a just future where everyone can live in peace, without fear and with true freedom, equal rights, and human dignity. The path to that future must include lifting the blockade, ending the occupation, and dismantling the apartheid system that creates the suffocating, dehumanizing conditions that can lead to resistance. … As long as our country provides billions in unconditional funding to support the apartheid government, this heartbreaking cycle of violence will continue."
According to Capitol Hill reporter Marc Rod, who shared Torres' statement, his reply was also intended for Bush, who called for the end of "U.S. government support for Israeli military occupation and apartheid."
Rep. Ilhan Omar (D-Minn.), another member of the so-called "Squad" of progressive House lawmakers who has been critical of Israel's treatment of Palestinians, struck a more measured tone.
"I condemn the horrific acts we are seeing unfold today in Israel against children, women, the elderly, and the unarmed people who are being slaughtered and taken hostage by Hamas," she wrote on X, formerly Twitter. "Such senseless violence will only repeat the back and forth cycle we've seen, which we cannot allow to continue. We need to call for deescalation and ceasefire. I will keep advocating for peace and justice throughout the Middle East."
Whatever Congress decides to do, it will be hampered by a House of Representatives currently without a permanent speaker. Last week, a faction of breakaway Republicans enabled the ousting of Kevin McCarthy (R-Calif.) from the post.