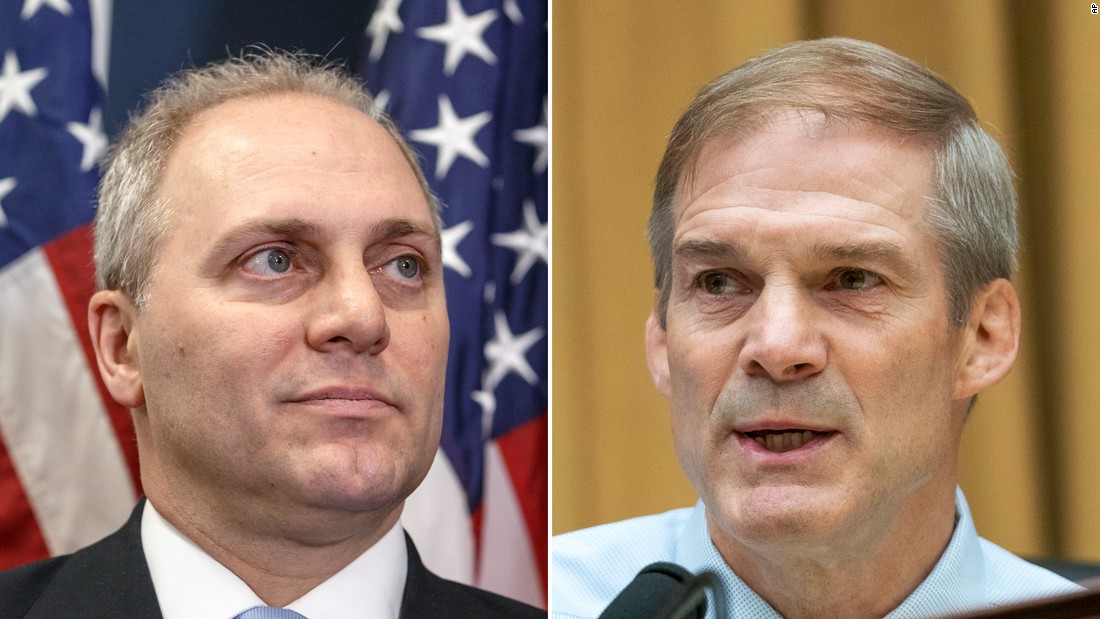 The Biden administration and congressional Democrats are weighing tying legislation for additional military support for Israel with military assistance for Ukraine, setting up a showdown with congressional Republicans opposed to helping Ukraine amid the tumult in the speaker-less chamber.
The looming fight over tying military aid for Israel and Ukraine together is the latest in a series of complicated questions a new speaker will have to navigate as the narrow Republican majority grapples with its future.
Acting Speaker Patrick McHenry is limited to help Israel in the midst of war — meaning the House can't pass any legislation until a new speaker is chosen. 
The White House has yet to formalize a request for additional aid to Israel — it is expediting weapons already purchased first — but briefers on a call with lawmakers Sunday night underscored that there would be an eventual need as Israel burns through munitions.
In a Senate briefing Sunday evening, Senate Armed Services Chairman Jack Reed and others proposed packaging Ukraine aid and Israel aid together with the expectation that conversation will likely intensify ahead of the Senate's return next week, one person familiar with the matter told CNN. 
While congressional aides and US officials make clear that Israel is not in danger of running out of equipment in the near term like Ukraine is, the thinking is that tying funding for both countries together could help get Ukraine aid across the finish line as support has dwindled among House Republicans. 
There is also some discussion of including funding for border security funding and for Taiwan in an eventual package, as there is growing uncertainty over how future supplemental packages would fare in the GOP-controlled House. 
"To me that would be a good package," said House Foreign Affairs Chairman Michael McCaul, a Texas Republican who has been a vocal supporter for continuing to support Ukraine. 
It's an open question whether hardliners in the House — who have been vehemently opposed to giving more to Ukraine — would back that effort. It's also not clear whether a future speaker —knowing the bitter divide over the Ukraine issue — would be willing to move a joint package on the House floor. 
Read more here.