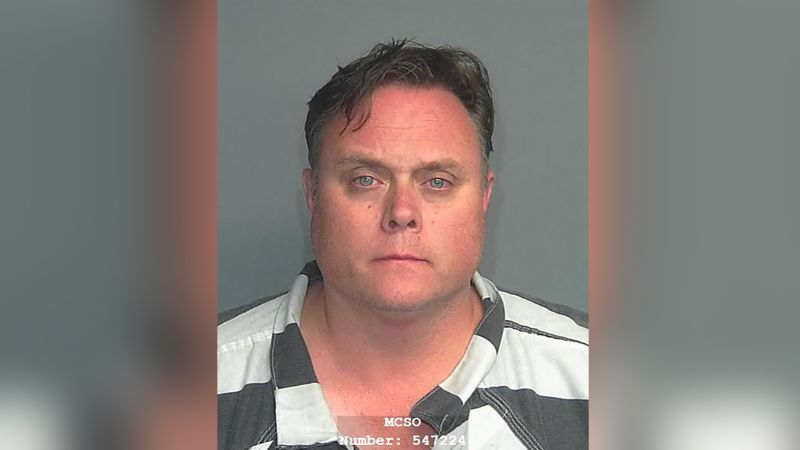 An ExxonMobil executive who heads up the business unit that's involved in a potential $60 billion mega-merger with Pioneer Natural Resources was arrested late last week in Texas for allegedly committing sexual assault.
David Scott, senior vice president of ExxonMobil Upstream, was arrested at 9:24 am CT on Thursday at the La Quinta Inn & Suites hotel in Magnolia, Texas, on a sexual assault charge, according to Montgomery County, Texas, jail records. Scott, 49, is being held on a $30,000 bond, according to the Montgomery County Sheriff's Office.
Sheriff's deputies dispatched to the La Quinta Inn last Thursday spoke with a woman who said she was sexually assaulted by a man in one of the hotel rooms, according to a sheriff's office statement provided Monday to CNN. Deputies interviewed Scott, 49, and subsequently arrested him for sexual assault, a second degree felony that could carry a sentence of two to 20 years in prison and a fine up to $10,000.
ExxonMobil's (XOM) headquarters are located about 17 miles southwest of the hotel.
"All ExxonMobil employees, officers and directors are accountable for observing the highest standards of integrity and code of conduct in support of the company's business and otherwise," an Exxon spokesperson said in statement emailed to CNN. "We are aware of the allegations and cannot comment on a personal matter; however, we can say that this individual will not continue work responsibilities as the investigation proceeds."
Exxon is in discussions to buy US shale giant and rival Pioneer Natural Resources in a deal reportedly valued near $60 billion, according to the Wall Street Journal. Exxon declined to comment to CNN on the potential deal, saying it does not issue statements on "market rumors."
It was not immediately known what involvement Scott had in those reported negotiations.
CNN's Kate Trafecante and Chris Boyette contributed to this report