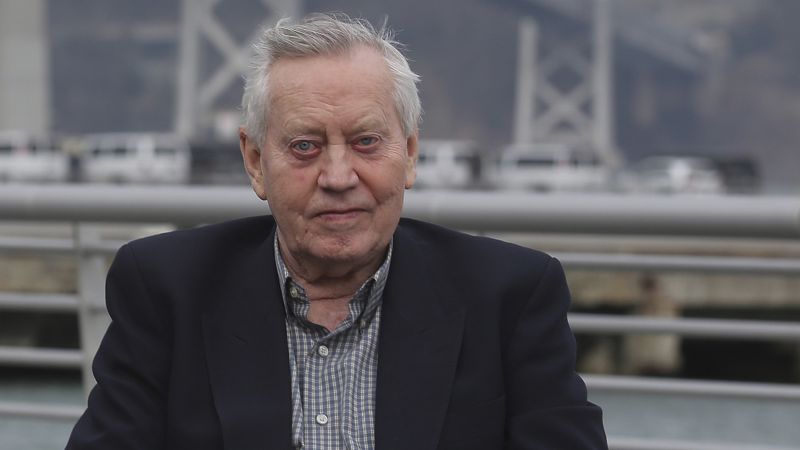 Charles "Chuck" Feeney, a retail entrepreneur and investor who amassed a multibillion-dollar fortune and then gave it all away, has died. He was 92.
He died peacefully in San Francisco on Monday, the Atlantic Philanthropies, Feeney's foundation, said on its website.
Feeney made much of his fortune after co-founding Duty Free Shoppers, a chain of duty-free airport stores specializing in luxury goods, in 1960 with an undergraduate classmate from Cornell University.
In 1996, Feeney sold his shares in DFS to French luxury goods conglomerate LVMH, which now owns a majority stake in the retailer. DFS has more than 850 boutiques spanning multiple continents, according to the brand's website.
Feeney was a proponent of "Giving While Living," believing he could make more of a difference in causes he cared about while he was alive, rather than setting up a foundation after he died, according to the Atlantic Philanthropies.
"It's much more fun to give while you are alive than to give when you are dead," Feeney said in a biography about him, "The Billionaire Who Wasn't."
Feeney set up the Atlantic Philanthropies in 1982, transferring all of his business assets to it two years later, according to the foundation. In 2020, the foundation closed its doors after it said it had successfully given away all of its funds.
In total, the Atlantic Philanthropies made grants totaling $8 billion across five continents — much of it anonymously, the foundation said. Donations supported education, health care, human rights and more. Feeney's foundation donated to infrastructure in Vietnam, universities in Ireland and medical centers devoted to finding cures for cancer and cardiovascular disease, according to the foundation's website.
Feeney chose to live the last three decades of his life frugally, his foundation said: He did not own a car or home, preferring to live in a rented apartment in San Francisco, according to the foundation.
Feeney was born into a working-class Irish-American family during the Great Depression in Elizabeth, New Jersey, enrolling in Cornell University in 1952 with support from the GI Bill. He was the first in his family to go to college.
Feeney has been referred to as Cornell's "third founder" due to the magnitude of his investment in the university. He gave nearly $1 billion to Cornell through his foundation since 1982, according to an obituary on Cornell's website.
In 2011, Feeney signed the "Giving Pledge," a commitment started by Bill and Melinda Gates and Warren Buffett that encourages America's wealthiest families and individuals to dedicate their wealth to philanthropic endeavors.
"I cannot think of a more personally rewarding and appropriate use of wealth than to give while one is living — to personally devote oneself to meaningful efforts to improve the human condition," Feeney wrote in his pledge letter.