Deborah Matias, an American citizen who lived in Israel, was shot and killed by Hamas gunmen while shielding her teenage son from their bullets, her father told CNN.
Hayim Katsman, an Israeli-American academic, had been hiding in a closet with his neighbor when he was fatally shot, his sibling said.
They are among at least 11 US citizens who were killed in Israel after the Gaza-based militant group launched a devastating attack early Saturday that has left at least 900 people there dead.
There are also Americans who remain unaccounted for, President Joe Biden said in a Monday statement, adding it is "likely" some are among those being held hostage by Hamas.
In response to the attack, Israel has pounded Gaza with airstrikes. More than 680 Palestinians have been killed, according to Gaza's health ministry, and medical care has been complicated by Israel cutting power to the territory. It's unclear whether any US citizens are among those killed or injured in Gaza.
As desperate families in the US wait for any scraps of information about their missing loved ones, others are now confronted with the sudden loss of siblings, children or parents.
A teen laid under his mother's body

Ilan Troen said he was on the phone with his daughter when she was killed.
Troen, a professor emeritus from Brandeis University in Massachusetts, said his daughter and son-in-law, Deborah and Shlomi Matias, were killed by Hamas militants over the weekend. Troen's grandson, 16-year-old Rotem Matias, was shot but will survive, Troen told CNN's Poppy Harlow on Monday.
"We were on the phone with Deborah as she was killed," Troen said. "We were on the phone the entire day with our grandson, Rotem, as he lay first under her body, and then found a place to escape under a blanket in a laundry."
Rotem was shot in the stomach, Troen said, but will recover.
"The brunt of the shot was borne by his mother," he said. "The terrorists who came, they had explosives and blew up the front door to their house and then blew out the front door to their so-called safe room."
Rotem hid for more than 12 hours after he was shot, texting on his phone to communicate with people who were coaching him on how to breathe and how to manage "the blood that was coming out of his abdomen," Troen said, adding Rotem's phone was down to a 4% charge when he was rescued.
Deborah Matias attended the Rimon School of Music in the Tel Aviv area, where she met her husband, Troen told CNN.
"Deborah was a child of light and life," Troen said. "She, rather than becoming a scientist or a physician, she said to me one day, 'Dad, I have to do music, because it's in my soul.'"
An academic who was 'pro-peace'

Hayim Katsman was "very pro-peace" and had supported "a solution for this bleeding conflict" between Israel and Palestinians before he was killed, his sibling told CNN.
Noy Katsman – who is non-binary and uses they/them pronouns – said they last heard from their brother Saturday morning when he wrote to say there were terrorists in Kibbutz Holit, which is in southwest Israel near Gaza.
When they tried to reach their brother again about four hours later, there was no response.
Hayim Katsman's friend, Avital Alajem, described how she was hiding inside a shelter's closet with Katsman when gunmen came and began firing at the door – striking Katsman multiple times.
"He was murdered," Alajem told CNN's Anderson Cooper in Israel, early Tuesday. "I was saved because he was next to the door and they shot him."
Katsman was remembered by his sibling as a "brilliant academist," a musician who DJ'd and played bass, and a volunteer at the community garden in the city of Rahat.
Noy Katsman said their parents moved to Israel from the United States more than three decades ago and their brother was a US citizen.
Hayim Katsman earned his PhD in international studies from the University of Washington's Henry M. Jackson School of International Studies in 2021, and was described as "an emerging scholar in the field of Israel Studies," in a statement issued by The Association for Israel Studies.
Noy Katsman told CNN they hoped their brother's death will not be used "as an excuse to kill other innocent people," adding: "He wouldn't have wanted that."
Americans remain unaccounted for

Meanwhile, US officials are working with Israeli authorities to learn more about the whereabouts of Americans who remain missing and confirm reports of those being held hostage, Biden said.
Some American families have been voicing concerns that their loved ones are possibly being held hostage. CNN has not been able to independently verify those reports.
Jacob Ben Senior said his daughter Danielle was attending the Nova music festival near the Gaza-Israel border and has not been heard from since Friday. Ben Senior said he has been calling her phone since Saturday morning but has not been able to reach her.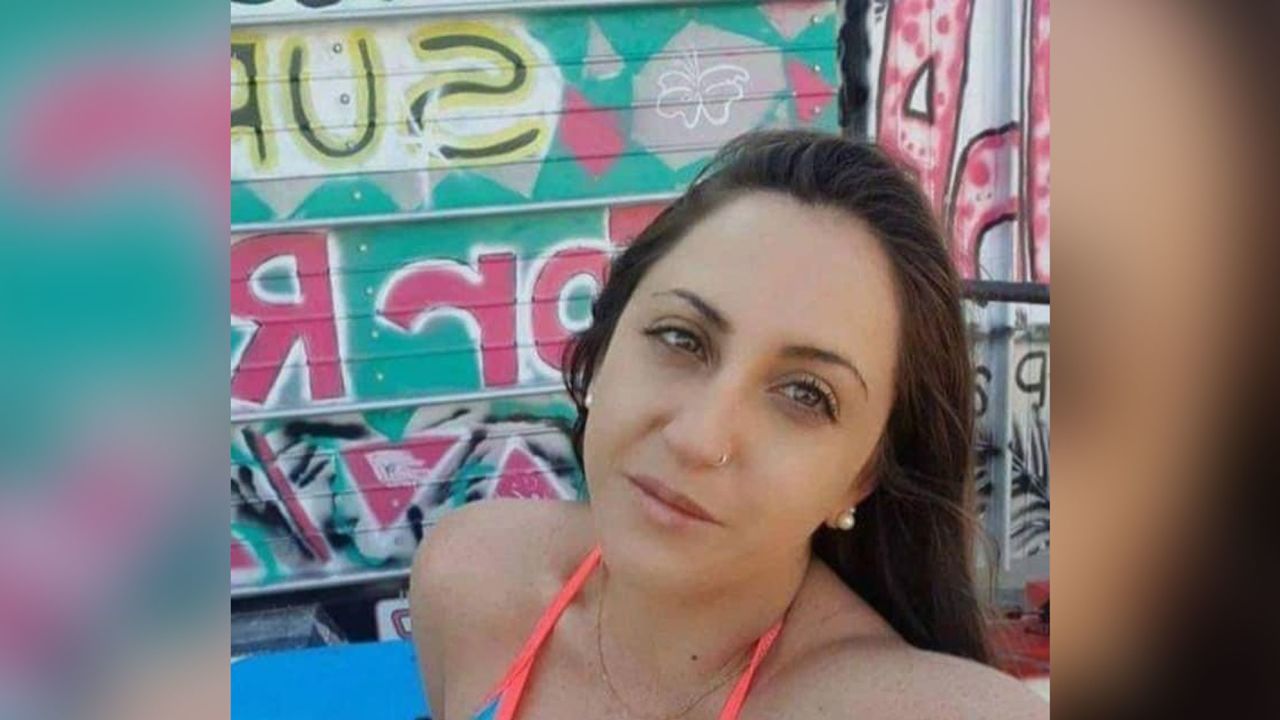 Born in Los Angeles, Danielle Ben Senior is a 34-year Israeli-American citizen who has lived most of her life in Israel, according to her father. Danielle was working at the Nova festival with a group of event organizers, her father said.
A mother and daughter from the Chicago area who were visiting relatives in Israel are also missing and it's feared they are being held hostage, a family member told CNN.
US citizens Judith Tai Raanan and Natali Raanan were visiting relatives in Nahal Oz, a kibbutz that was attacked by Gazan militants on Saturday. The family said they are in touch with the US Embassy.
Judith Raanan's brother Adi Leviatan said he suspected the pair was taken hostage after not hearing from them since the weekend. Natali and Judith arrived in Israel on September 2, he said.
Nahal Oz is in southern Israel, about one and a half miles from the Gaza border. Dozens of Gaza fighters took control of a military base nearby, and an IDF spokesperson told CNN there was fighting in Nahal Oz on Sunday.
Abbey Onn, an American citizen who has been living in Israel for eight years, said she began getting messages Saturday that Hamas was in the area where her family members lived.
"We started getting messages via WhatsApp that Hamas was in the kibbutz, that they were in their homes, that they could hear gunfire and that they were scared for their lives," she told CNN's Jake Tapper Monday.
Onn said her family members in that area include her 80-year-old cousin, Carmela Dan – who holds dual US-Israeli citizenship; Dan's son-in-law Ofer Kalderon, 50; and Dan's grandchildren, Sahar Kalderon, 16; Erez Kalderon, 12; and Noya Dan, 13.
She is now pleading for their return, saying, "These are civilians and we just want to make sure that they come home."
CNN's Audrey Ash, Artemis Moshtaghian, Jennifer Korn, Arlette Saenz and Lauren Mascarenhas contributed to this report.