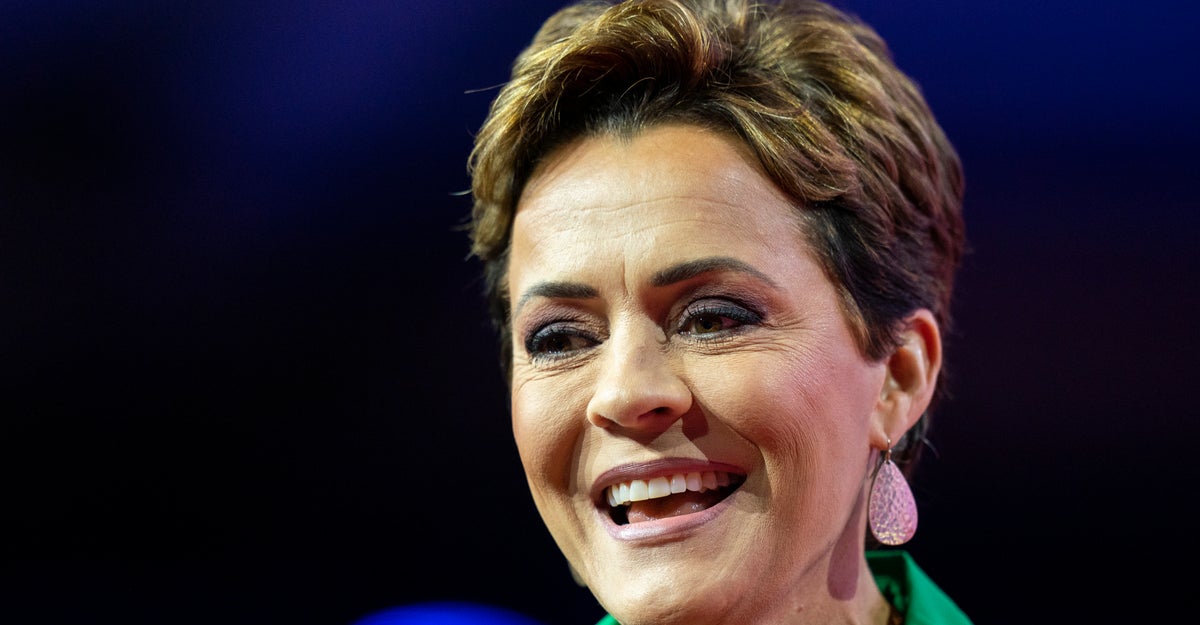 Republican Kari Lake filed paperwork Tuesday with the Federal Election Commission to run for the U.S. Senate in Arizona, making her the top Republican to enter the 2024 contest.
Lake, who lost Arizona's gubernatorial race last year to Democrat Katie Hobbs but has still refused to concede, had been expected to officially launch her Senate campaign Oct. 10.
Arizona's Senate contest, one of the most anticipated in the country, is expected to be a three-way race between the eventual Republican nominee, Democratic Rep. Ruben Gallego and newly independent Sen. Kyrsten Sinema, who gave up her Democratic Party affiliation in December. Sinema hasn't said yet whether she's going to run for reelection.
Lake, a former news anchor, made a name for herself as a Republican ally of President Donald Trump and a cheerleader for his 2020 election conspiracy theories, which are grounded in the belief that Arizona Democrats cheated in the 2020 presidential contest. Lake claims she won the 2022 election but has lost a series of legal battles attempting to overturn Hobbs' 17,000-vote victory.
Arizona had been a GOP stronghold, but Democrats have dominated recent election cycles there against right-wing candidates — President Joe Biden carried the state in 2020, and Democrats swept all statewide offices two years later.
Lake enters the race as the favorite for the GOP nomination against Pinal County Sheriff Mark Lamb. Last year's GOP Senate nominee, Blake Masters, is also mulling a campaign, but Lake reportedly called him to say he didn't stand a chance against her. Both Lake and Masters had Trump's endorsements in their respective 2022 races.