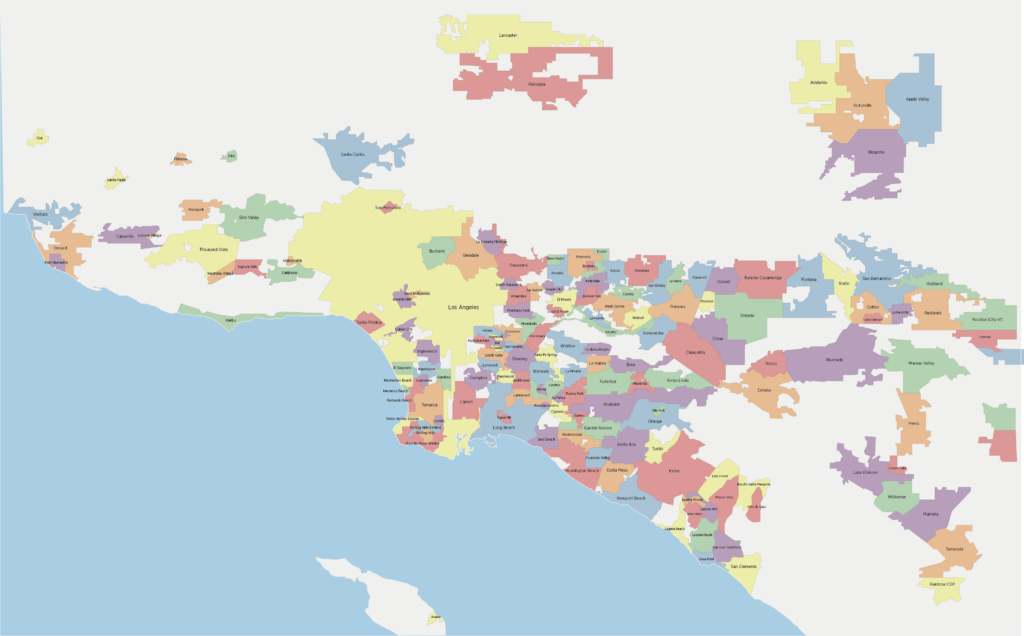 There are dozens of governmental entities with the authority to regulate how residents of the Los Angeles metro area can use their land: what owners can build, what they can't build, parking minimums, property setbacks, and other regulations that often apply to new housing.
This jigsaw puzzle of local governments within a single metropolitan area can cause confusion for residents. "Housing and labor markets work at a metropolitan level," says M. Nolan Gray, research director for California YIMBY and author of Arbitrary Lines, a book about how zoning codes harm American cities. "When you're deciding where to live or work, you don't stop your search at municipal boundaries—you look around within an hour or so commute."
The patchwork approach can worsen land use rules, Gray warns, because each city unofficially competes by passing increasingly strict regulations to please incumbent property owners. Residents of, say, Santa Clarita or Pasadena get to protect their backyard views, the "character" of an old neighborhood, or a road with sparse traffic, while people who could benefit from new housing stock are exiled to unincorporated parts of the Los Angeles metro area, where there are fewer stakeholders to raise a ruckus.
Click to expand:
From the October 2023 issue of Reason Magazine.