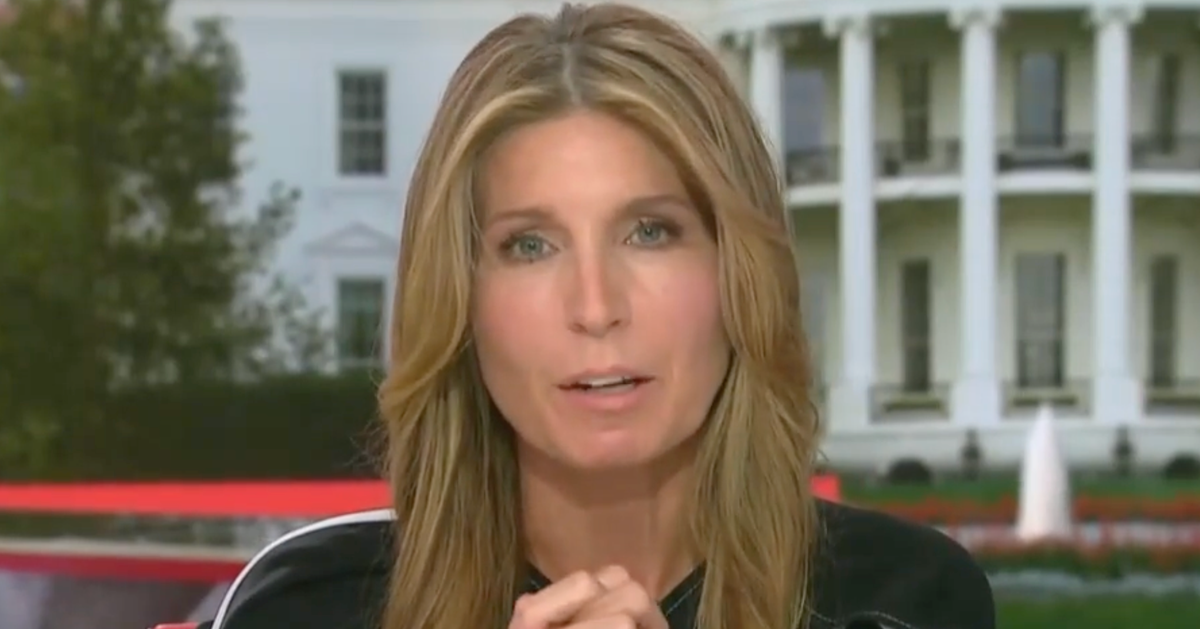 MSNBC's Nicolle Wallace cautioned that "shit's about to hit the fan" after special counsel Jack Smith asked for a gag order to bar former President Donald Trump from public statements that he said could pose a "serious and substantial" danger in his Jan. 6 case.
"I'm going to say something that people say privately all the time and not on TV all very often: something really bad is going to happen," Wallace told her guest Charlie Sykes on Friday's edition of "Deadline: White House."
Her remarks arrived after Smith, in a federal court filing, cited "disparaging and inflammatory messages" aimed at the court, prosecutors, witnesses and potential jurors. He declared that Trump is aware that he "inspires others to perpetrate threats and harassment against his targets" through his attacks.
"[Everyone] knows that we're walking into something hideous and no one will do anything," she added.
"I refuse to believe that nothing can be done. These are people getting their information, in part because of the vacuum being created by people with – I don't even know if we call it a spine anymore. That might be an insult to spines."
She later asked Sykes what he'd want to tell his grandchildren "when something happens."
"Where are all of the Republicans who still have little slivers of a following in the cesspool that is the MAGA base?" asked Wallace.
Sykes pointed to "all of the red lights blinking about what is about to happen" before applauding Smith's move as "so important."
"This is not just one trial among any. Donald Trump is not just one defendant among any. This is a former president of the United States who is prepared to call out the furies, who is prepared to stoke violence, tell people to come because it will be wild," said Sykes.
He continued, arguing: "What happens in 2024 could be horrific. It is likely to be horrific and all of the people who enabled it and rationalized it and looked the other way ought to be held to account in some way, at least in their conscience if not politically."