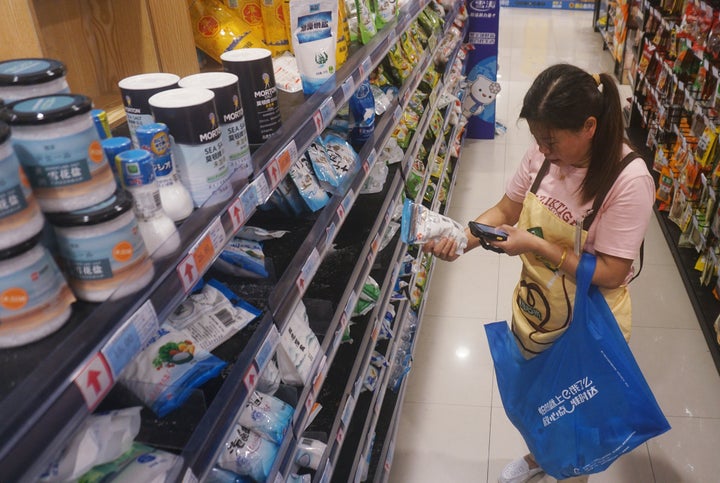 When Japan began releasing a "perception gap" in which respondents assume the broader public is more opposed to atomic energy than they are.
Nearly 53% of Japanese polled this month by the news agency Jiji Press supported releasing treated water from Fukushima into the sea, while just 16% opposed the move and about 31% were undecided, as The Japan Times reported. That represents a significant shift from July, when another Jiji Press poll showed about 39% supported the discharge plans and 28% opposed.
The panic has only worsened in China, where rumors spread across the country's tightly regulated social media networks that water from Fukushima threatened to cause cancer and other diseases. The claims sparked a run on iodized salt, which many Chinese shoppers believed would protect against radiation sickness. While table salt would not provide enough iodine to protect a person's thyroid gland from taking in the particularly toxic radioisotopes released in an accident like the Soviet Union's 1986 Chernobyl disaster ― and could itself harm the body if overeaten ― the rush to stock up came after Chinese officials banned imports of Japanese seafood.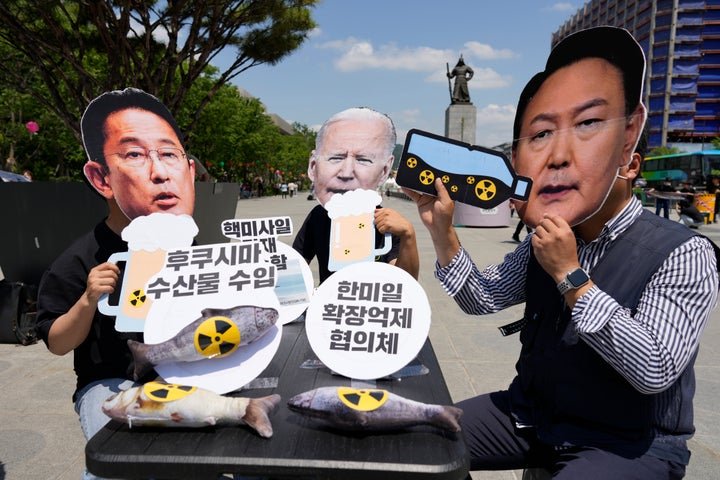 Losing access to their largest export market stirred outrage among Japanese fishers, many of whom blamed the government in Tokyo for carrying out the discharges in the first place.
"Local people are afraid of the reputational damage generated by erroneous and false rumors, which are not based on scientific facts and have affected their livelihoods," the Japanese official said.
The United States, which works closely with Japan on nuclear energy and supported Tokyo's decision to release the water, sent Ambassador Rahm Emanuel to eat sushi on camera in Fukushima prefecture to demonstrate the seafood's safety.
The mounting pressure from China and Russia comes as Japan looks to revive its nuclear energy industry, after halting most of its reactors more than a decade ago due to a nuclear meltdown in Fukushima.
On Friday, Japan restarted a reactor in the Fukui prefecture on the country's west coast that had been mothballed since 2011. Last week, Japan's Chubu Electric Power said it was buying a stake in the U.S. reactor firm NuScale Power, in a sign that the two countries' long-entwined nuclear industries would continue to work closely together.
It's part of an effort by the U.S., Japan and other nuclear energy users to generate more electricity from fission, as they seek to cut back on planet-heating fossil fuels and stabilize increasingly blackout-prone grids.
But any growth in the nuclear industry could be hampered by rising tensions within the IAEA. As they jockey for influence, both China and the U.S. are far behind on paying dues to the organization, Bloomberg reported. As a result, the IAEA has a $235 million funding gap in its roughly $694 million budget for this year, according to documents that the financial newswire obtained. Work at the agency could reportedly "grind to a halt" in a month because of the unpaid dues.