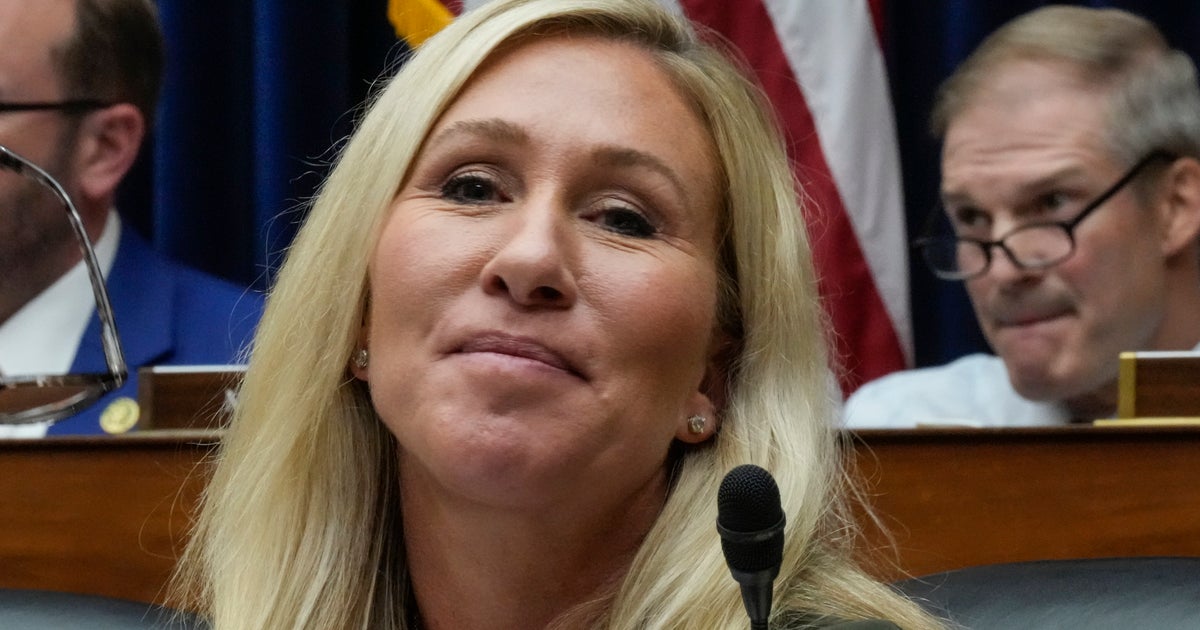 Conspiracy theorist Rep. Marjorie Taylor Greene (R-Ga.) was called out on social media on Monday after she gave secession yet another shoutout.
"If the Biden admin refuses to stop the invasion of cartel led human and drug trafficking into our country, states should consider seceding from the union," wrote Greene, a close ally of House Speaker Kevin McCarthy (R-Calif.).
She also called Biden's border policies "traitorous" in her message on X (formerly Twitter), which she posted on the anniversary of the 9/11 terrorist attacks.
Greene has made similar calls in the past.
On Presidents Day, she called for a "national divorce"
Despite that, McCarthy has remained in Greene's corner.
Critics slammed her latest call for states to "consider seceding from the union.":