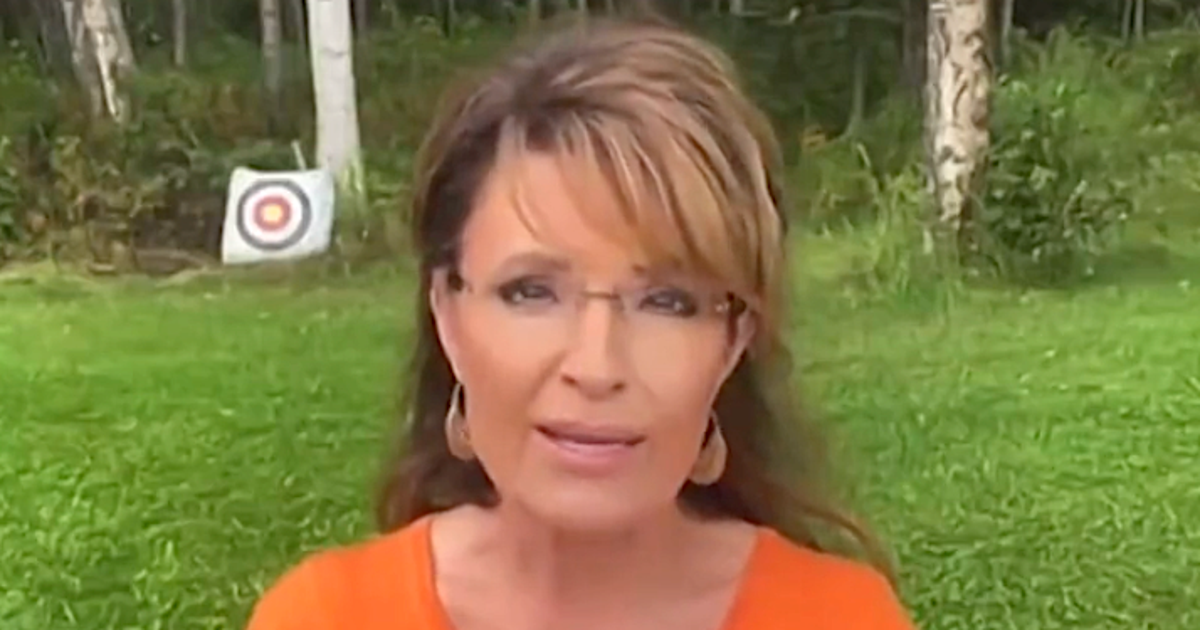 The interview with Newsmax's Eric Bolling severely downplayed the prominent roles of Proud Boys gang members Zachary Rehl, Joe Biggs and Ethan Nordean. All received double-digit sentences after being convicted of seditious conspiracy for planning, encouraging and orchestrating the siege.
Bolling characterized their participation as "nonviolent" and suggested they "could have simply been charged with trespassing or vandalism." He also spoke of the Christmases they will miss with their families.
Palin ― a former Alaska governor, 2008 vice presidential candidate and recent loser in a Donald Trump-endorsed bid for the House of Representatives ― echoed conservative whitewashing of the attempted coup as an example of a biased justice system.
"It's so disheartening, the examples that you've given, Eric," Palin replied. "It makes the populace lose a lot of faith in our government, and that's an understatement. Unfortunately, what this leads to, when we recognize the examples that you just gave, the two-tiered different justice systems that apply according to politics, you know, it makes the good guy think, 'What's the use in being a good guy? We're gonna be punished, you know, we're picked on, is what we are under this system.'"
On Tuesday former Proud Boys chairman Enrique Tarrio was sentenced to 22 years in prison for his pivotal role in overseeing the operation. He told the court he had "failed" his family.
The insurrection attempted to prevent the certification of President Joe Biden's 2020 victory in order to keep Trump in power. Two of the four indictments Trump now faces relate to his role in the alleged election interference and conspiracy to overturn the results.