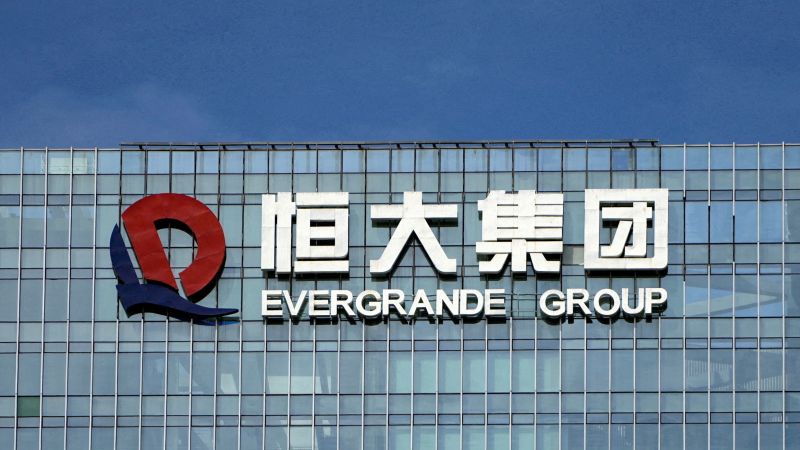 Evergrande Group, the world's most indebted real state developer, has reported a significant narrowing in its net losses for the first half of the year, thanks to a rise in revenue because of "the short boom of the property market" earlier this year.
Its shares plummeted 87% at Monday's open, after they resumed trading following a 17-month suspension.
Evergrande said its loss attributable to shareholders amounted to 33 billion yuan ($4.5 billion) for the January to June period, a 50% drop from the 66.4 billion yuan loss ($9.1 billion) recorded in the same period a year ago, it said in a Sunday filing to the Hong Kong stock exchange. Revenue surged 44% from a year ago, reaching 128.2 billion yuan ($17.6 billion).
The company said it had "actively planned for the resumption of sales and successfully seized the short boom of the property market that emerged at the beginning of the year."
For years, the Shenzhen-based company was one of China's largest property developers by sales. But it had borrowed heavily to fund its expansion and defaulted on its debt in 2021, sparking a crisis in China's real state sector, which accounts for as much as 30% of the country's economy. Earlier this month, it applied for bankruptcy in the United States.