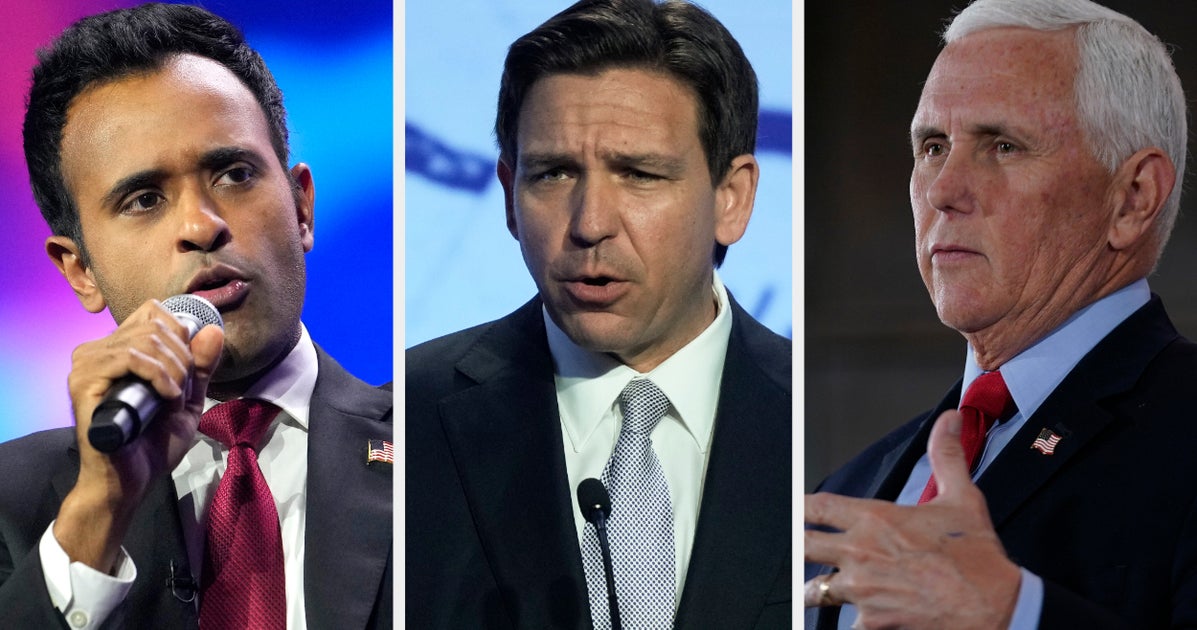 Burgum painted himself as a working-class man at heart who will "get this economy sprinting."
Hutchinson said "the solution is not four more years of Donald Trump" but rather a leader who "brings out the best" in Americans, like former President Ronald Reagan did.
Scott said he is proof the American dream is alive. He finished by slipping in a dig on transgender people: "If God made you a man, you play sports — against men."
Christie said he is the only one on stage to beat a Democratic incumbent in a reelection bid, stating, "I'm the one who can win this race if given a chance."
Haley recalled what it was like seeing a loved one deployed before vowing to bring down inflation and better support law enforcement.
Pence said Biden has "weakened America at home and abroad," bringing up the Afghanistan withdrawal. He added: "But different times call for different leadership, and the Republican Party owes the people a choice."
Ramaswamy said Americans have forgotten how they are alike, "bound by a common set of ideals." Those apparently include: "God is real," "there are two genders," "fossil fuels are a requirement for human prosperity" and "reverse racism is racism."
DeSantis said he is "a blue-collar kid" who understands "the importance of the American dream" and the military, where he served as a lawyer. "2024 is make or break. We're not getting a mulligan — not excuses."