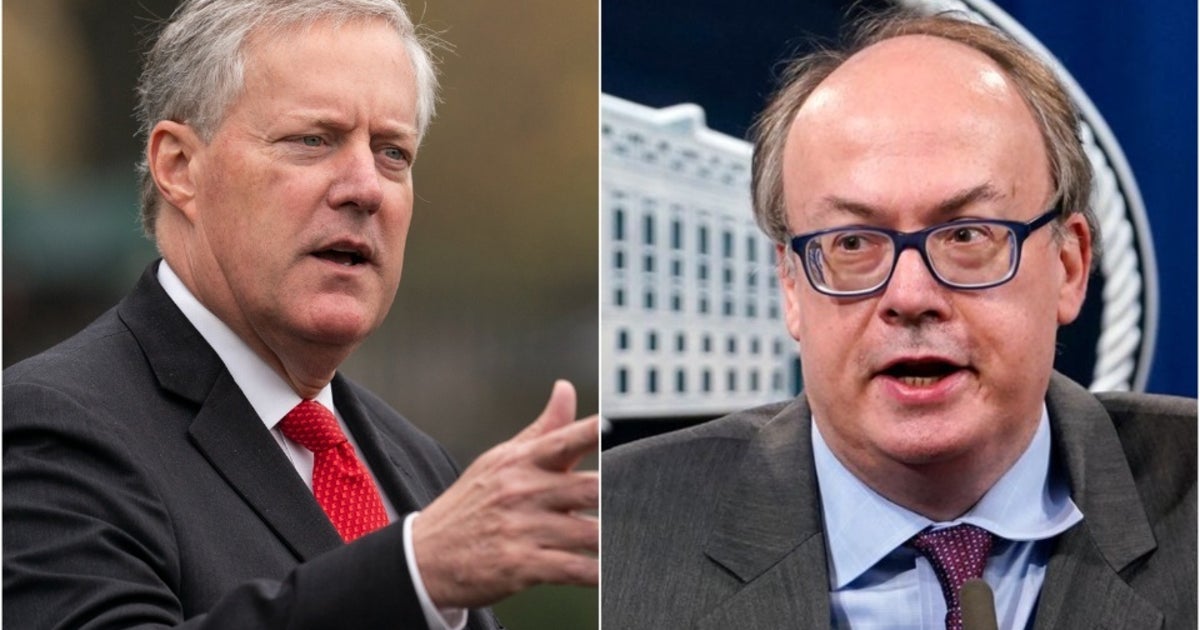 Both the former White House chief of staff and the former top Justice Department official wanted to block any attempts to arrest them for ignoring the deadline set two weeks ago for the 19 defendants in the state indictment to turn themselves in, according to The Hill.
Meadows and Clark separately argued to halt their arrests and other state proceedings while they try to move the case to federal court.
U.S. District Judge Steve Jones waited until late Wednesday afternoon to deny Clark's request in a six-page ruling.
The judge also nixed Meadows' request in a separate ruling but has not yet decided whether to allow the charges against Meadows and Clark to be transferred to a federal court.
You can read the decision against Clark in the tweet below from Politico reporter Kyle Cheney.
Former President Donald Trump is expected to turn himself in Thursday at the Fulton County Jail in Atlanta. He is charged with violating a state anti-racketeering law and several other counts in the indictment handed up on Aug. 14.
Willis' investigation focused on efforts in the state to get officials to change the 2020 presidential vote count to make Trump the winner instead of Biden, part of a larger scheme to overturn the election.