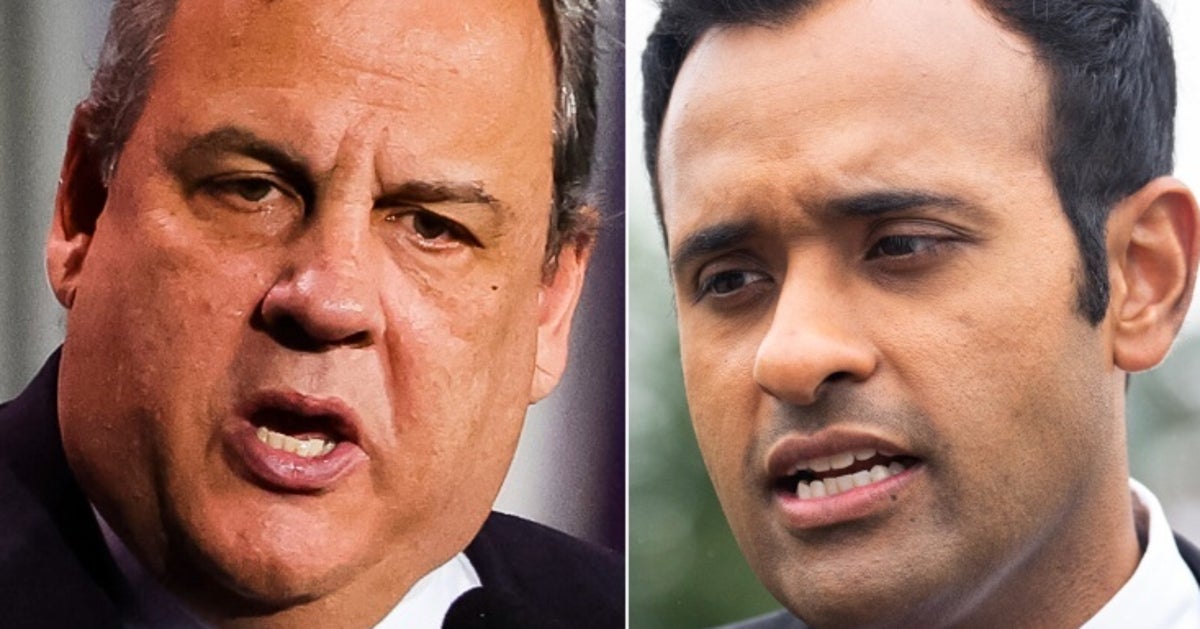 Former New Jersey Gov. Chris Christie asked "what the hell" Vivek Ramaswamy is doing running for president if he thinks Donald Trump is the "best president" of the 21st century, as he declared during the first GOP presidential debate.
Ramaswamy made that comment on the debate stage Wednesday in response to fellow candidate Christie, who said Trump's "conduct" was beneath the office of president.
"If Vivek thinks that Donald Trump is the greatest president of the 21st century, what the hell is he doing running?" Christie said. "He should drop out tomorrow."
The former New Jersey governor noted the similarity during the debate and called Ramaswamy the "same type of amateur" as Obama.
Christie doubled down on that criticism in his Fox News interview, also attacking Ramaswamy's "irresponsible" accusations that other politicians on the stage were "bought and paid for."
"I've never profited a dime off of my public service and never will, and for him to say it was unfair," Christie said. "And that's why I jumped in at that point and I interrupted and called him an amateur. He can't even remember what he's plagiarizing any longer. … He uses the very same phraseology [as Obama's speech]. I mean, this is a guy who has no principle."