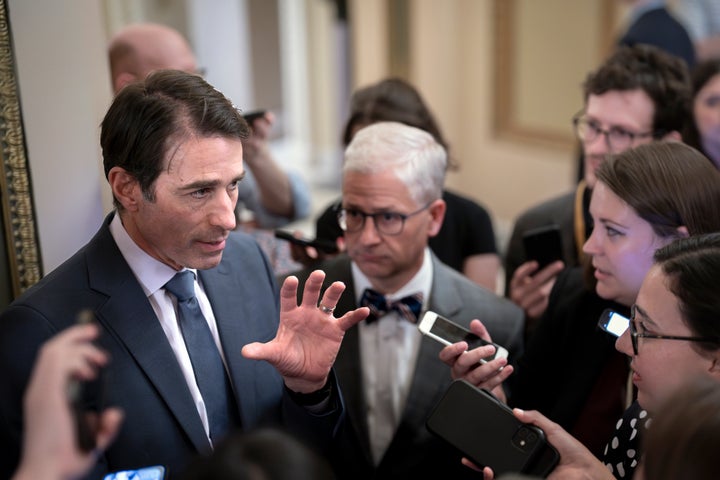 In the quiet, marbled halls of the U.S. Capitol, speaking too frankly is frowned upon by most lawmakers.
And then there's Rep. Matt Gaetz (R-Fla.), the firebrand whom critics accused Tuesday of saying the silent part out loud by talking about the stalled-but-continuing federal debt limit talks as akin to a hostage negotiation.
Referring to the bill on the debt limit and spending cuts that passed the House with only Republican votes, Gaetz said: "I think my conservative colleagues for the most part support Limit, Save, Grow & they don't feel like we should negotiate with our hostage," a year later after reflecting on what the GOP had won.
"What we did learn is this — it's a hostage that's worth ransoming," he told NBC News.