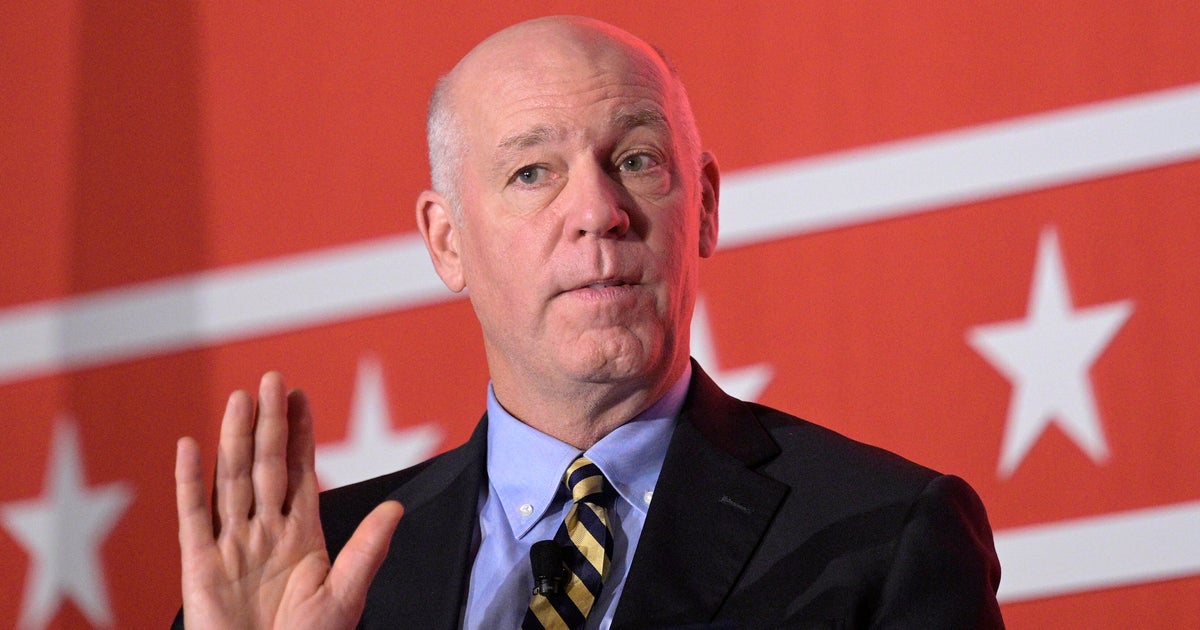 Montana Gov. Greg Gianforte (R) signed a bill into law that advocates say will legally eradicate transgender, nonbinary, two-spirit and intersex identities.
Republican state Sen. Carl Glimm introduced Senate Bill 458 in February of this year. It passed the Senate in March, then the House in April before the governor signed it on Friday.
The law narrowly defines sex as strictly male and female, and codifies that an individual's sex is determined based strictly on their reproductive organs and genetics. It restricts the definition of one's sex to the sex assigned at birth and describes one's sex as unchangeable. According to the law, sex is determined "without regard to an individual's psychological, behavioral, social, chosen, or subjective experience of gender."
The bill was also amended to include intersex folks but doesn't account for all variations of the term and forces intersex people to locate themselves within a gender binary.
David Gianforte, whose father is the governor, opposes the bill and has even spoken publically about disagreeing with the governor's legislative efforts.
The younger Gianforte identifies as nonbinary and gay, and has said that a string of anti-trans and homophobic bills in the legislature are "immoral, unjust, and frankly a violation of human rights."
Other advocates have also criticized the bill for being unnecessary and harsh.
Martha Fuller, president and CEO of Planned Parenthood Advocates of Montana, told HuffPost that the bill was "malicious" and aligns with some of Republicans' "most disgraceful, heartless, and targeted attacks" on the LGBTQ community.
"And this cruel legislation is the epitome of that blind extremism – a far-reaching bill written by lawmakers who can't even articulate its implications," Fuller added. "Simply put ― this disgusting legislation purely seeks to harm the people of Montana."
Shawn Reagor, the Montana Human Rights Network's director of equality, previously told HuffPost that the bill will revert centuries of progess in the state.
"I think it's really important that people know, especially folks in the trans, nonbinary and two-spirit community know, that there are people that are fighting for them and that we will do everything that we can to prevent these bills from being implemented," Reagor previously said. "And whether they're in Montana or Louisiana, trans people belong in this country. We've been here for thousands of years, and we're going to continue to exist."
The governor did not immediately respond to HuffPost's request for comment.