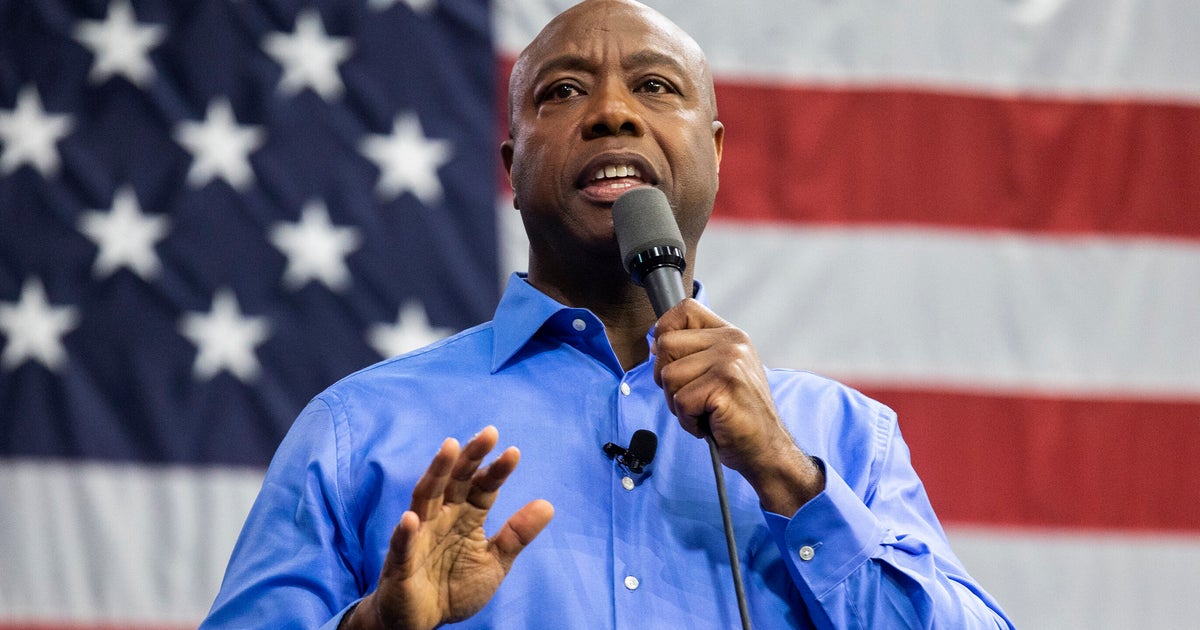 Newly declared Republican presidential candidate Tim Scott said he wouldn't seek to undo the democratic result of an election he lost, but stopped short of criticizing Donald Trump's efforts to do so in 2020.
Scott, the only Black Republican in the U.S. Senate, made the comments in an interview with NBC News on Monday, shortly after he announced his White House bid in his home state of South Carolina.
Scott is joining a crowded field seeking the 2024 Republican presidential nomination, including current the front-runner, former President Donald Trump. Florida Gov. Ron DeSantis (R-Fla.) is also expected to join the race this week.
While Scott told NBC News he wouldn't try to overturn his loss in an election, he did not want to get drawn into discussing Trump's bid to stay in power after he was defeated by Joe Biden in 2020.
Asked to assess Trump's behavior following the 2020 race leading up the Jan. 6, 2021, insurrection, Scott, who was inside the U.S. Capitol during the attack, replied: "We can do two things here: We can have a conversation about President Trump or we can have a conversation about my vision for the future."
Trump on Truth Social welcomed Scott's candidacy, wishing the senator "good luck."
"It is rapidly loading up with lots of people, and Tim is a big step up from Ron DeSanctimonious, who is totally unelectable," Trump wrote, taking a jab at DeSantis, who for now appears to be his biggest prospective rival.
But Scott seemed unfazed by Trump's apparent dismissal of his candidacy.
"I'd appreciate his vote as well," Scott said of the former president.
During the interview, Scott touted his anti-abortion credentials, telling NBC's Tom Llamas that "as president of the United States I would sign the most conservative legislation, pro life legislation that can get to my desk." He did not explicitly say whether he would support a federal abortion ban.
"We won't see legislation like that come through Congress if we don't first win the hearts and minds of the American people," he said.
This comes as Republicans have been trying to pass laws to restrict the medical procedure following the Supreme Court's decision to overturn Roe v. Wade last summer. Nebraska's Republican Gov. Jim Pillen on Monday signed a bill banning abortion at 12 weeks.