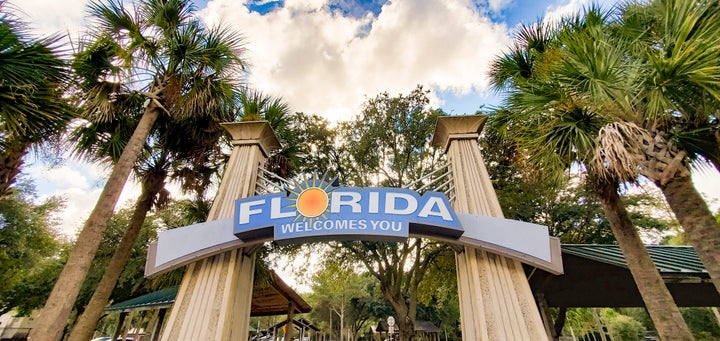 The NAACP's Board of Directors has issued a travel warning about Florida that accuses the state, and pointedly Gov. Ron DeSantis, of being "openly hostile toward African Americans, people of color and LGBTQ+ individuals."
"Before traveling to Florida, please understand that the state of Florida devalues and marginalizes the contributions of, and the challenges faced by African Americans and other communities of color," the notice issued Saturday states.
The civil rights organization specifically accuses DeSantis, a possible 2024 Republican presidential candidate, of aggressively attempting to erase Black history and "restrict diversity, equity, and inclusion programs in Florida schools."
Under DeSantis' leadership, the state has placed restrictions on how racism and other aspects of history can legally be taught in schools and workplaces. His Stop WOKE Act, signed into law in 2022, is currently being challenged in court.
DeSantis has also passed legislation that expands the state's ability to restrict books in public schools, resulting in the removal of books about race and LGBTQ+ identities.
"Let me be clear, failing to teach an accurate representation of the horrors and inequalities that Black Americans have faced and continue to face is a disservice to students and a dereliction of duty to all," NAACP President & CEO Derrick Johnson said in a statement. "Under the leadership of Governor Desantis, the state of Florida has become hostile to Black Americans and in direct conflict with the democratic ideals that our union was founded upon."
In terms of LGBTQ+ rights, DeSantis most recently also banned gender-affirming care for minors, banned using a bathroom aligning with one's gender identity, and banned drag queen performances in public places, resulting in the cancellation of local Pride events.
"We understand everyone must weigh the risks and decide what is best for their safety, but whether you stay away, leave or remain we ask that you join us in countering these relentless attacks," said Nadine Smith, Equality Florida's executive director. "Help reimagine and build a Florida that is truly safe for and open to all, and where freedom is a reality, not a hollow campaign slogan."