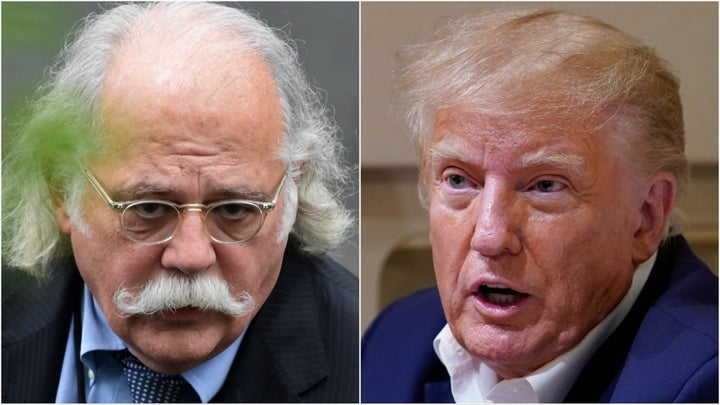 On Thursday, Cobb told CNN's Erin Burnett he thinks the Department of Justice has a "tight case" against the former president, who is being investigated by special counsel Jack Smith over a laundry list of accusations.
The attorney, who worked for Trump from July 2017 and May 2018, said he was confident "The Apprentice" star "will go to jail" for obstruction for refusing DOJ requests to return classified documents after he left the White House.
Cobb told Burnett it wouldn't take "much of a legal hurdle" for Smith to prove his case against the politician.
"All they really have to do is show that Trump moved these documents at various times when DOJ was either demanding them or actually present," he said.
"That he filed falsely with the Justice Department, had his lawyers file falsely with the Justice Department, an affidavit to the effect that none existed ― which was shattered by the documents that they then discovered after the search ― and the many other misrepresentations that he and others have made on his behalf with regard to his possession of classified documents."
Trump has staunchly denied any criminal wrongdoing in the matter. During a CNN town hall on May 10, he told moderator Kaitlin Collins he had "the absolute right" to take the documents under the Presidential Records Act.
New York Attorney General Letitia James also filed a fraud suit against Trump and his three eldest children in September.
In late March, he was indicted by a Manhattan District Court for a hush money scheme involving porn star Stormy Daniels and former lawyer Michael Cohen.
And earlier this month, he was found liable for sexual abuse in the case of columnist E. Jean Carroll.
Watch Cobb's full remarks below: